I get amazed that people don't check into things like Terms of Service instead of making assumptions or taking the advice of others who probably don't know either.
I want to set the record straight. You can only have ONE account on Facebook. Further, that account has to be in your real name – see item 3 under your commitments in the link above for having an account.  For your benefit here: item 3.1 states:
The real problem, I believe, is that people misunderstand the use of the words 'account', 'profile' and 'page'. When you open an account it must be in your own name and if you're paying for any advertising you will need to be entering payment details with accurate information. Your profile is what you set up on your account, again, in your own name, and this can be set to private or public. I personally prefer to keep it private so that only those I 'friend' (i.e. my family and personal friends) can see what I post on my own wall, photos I share, posts I make, etc. A page is what you can create for your business, or hobby or personal interests, and I've even seen some for pets. You can have multiple pages but only one profile and one account.
This is an assumption by many that people can see what's on your wall, family photos and posts, etc if you create pages and other people like your pages, but that is not correct, if you have your settings set correctly. However, on your profile, your About section, cover page image and your profile image are all public. These can be seen, even if nothing else. So I do urge you to think very carefully about what you use for your profile image. And if you have a business page – don't use the same image as your profile image, as it is very easy to make the mistake of posting to the wrong place in error.
A simple way to work out what is a profile versus a page is this:  On a profile people can be added as friends. You have to approve that connection. On a page anyone can like your page and you don't have to be involved in approving this. In fact, you want it as these people are showing an interest in your page and are becoming followers. Profiles are NOT intended for business or commercial activities. Very important for you to understand this.
In my examples below you'll see there is actually quite a difference between a profile and a page. Pages have things that profiles don't, to help you grow your business page, i.e. insights, publishing tools, promotions, etc, whereas a profile is about growing your friends, growing relationships, getting to know people through groups, and so on. Pages can't join groups, only profiles can but it's so important that the profile is about you – not your business. A profile must be in your own name, pages can be in business names or anything else you choose. Groups I moderate and am admin for, I tend to decline any applications that are in business names and not in personal names. Clearly they don't know how to use Facebook properly. People want to know the person behind the business but that doesn't mean you have to forsake your personal space and privacy to do that. Learn how to set your settings and get help if you need it.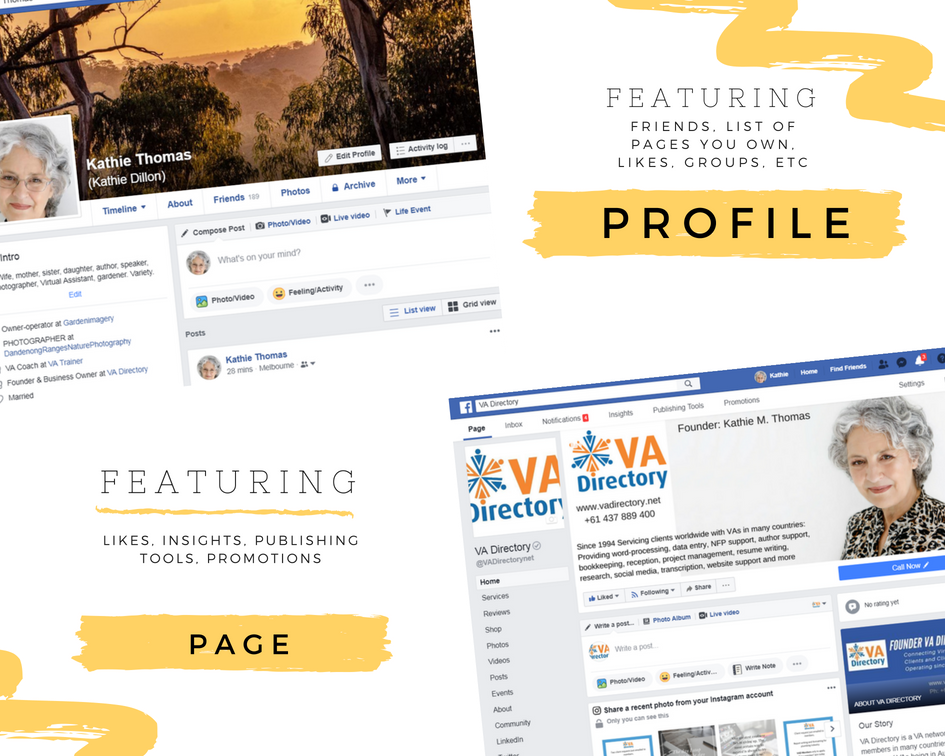 There is, however, something else to consider. If you want only a page for business, but not a personal profile at all, you can get around this and have your profile converted to a page. Click here for information on that.
I guess many want to join groups to network for their businesses and get to know others and they worry about the privacy of their profiles for those who might want to have a 'sticky beak' at the person behind the comments on groups. But you do WANT this to happen. How else are people going to learn about your business and interests, especially if you're in groups where promotions are frowned upon and classed as spam? And let's face it, many do abuse this opportunity, hence groups having to clamp down. BUT, if you fill out the About information on your profile and add links for your Facebook pages and website/s then people can find out more about you and follow your pages, join your groups and visit your website, perhaps even buy from you. Make Facebook work for you by doing Facebook the right way! That way, you don't run the risk of having secondary, or both accounts shut down (and this does happen, believe me, as I know people who've had this done) and losing all your contacts, contributions and comments that you've built up over the years.
Lastly, if you're providing social media management, or are using the services of someone who provides this, who condones setting up a second account, probably best to consider someone else, or change how you're doing things. Do it right and your business will grow over time, and your connections too. Happy Facebooking!
P.S. I know that some want to become my friend on Facebook, or want to Follow me, but I have chosen to keep my Facebook profile private – for personal friends and family only. However, you can PM me, you can follow me at any of the pages you can see listed on my About profile or chat with me in any of the groups I belong to. Or visit one of my websites and send me an email or fill out the contact form.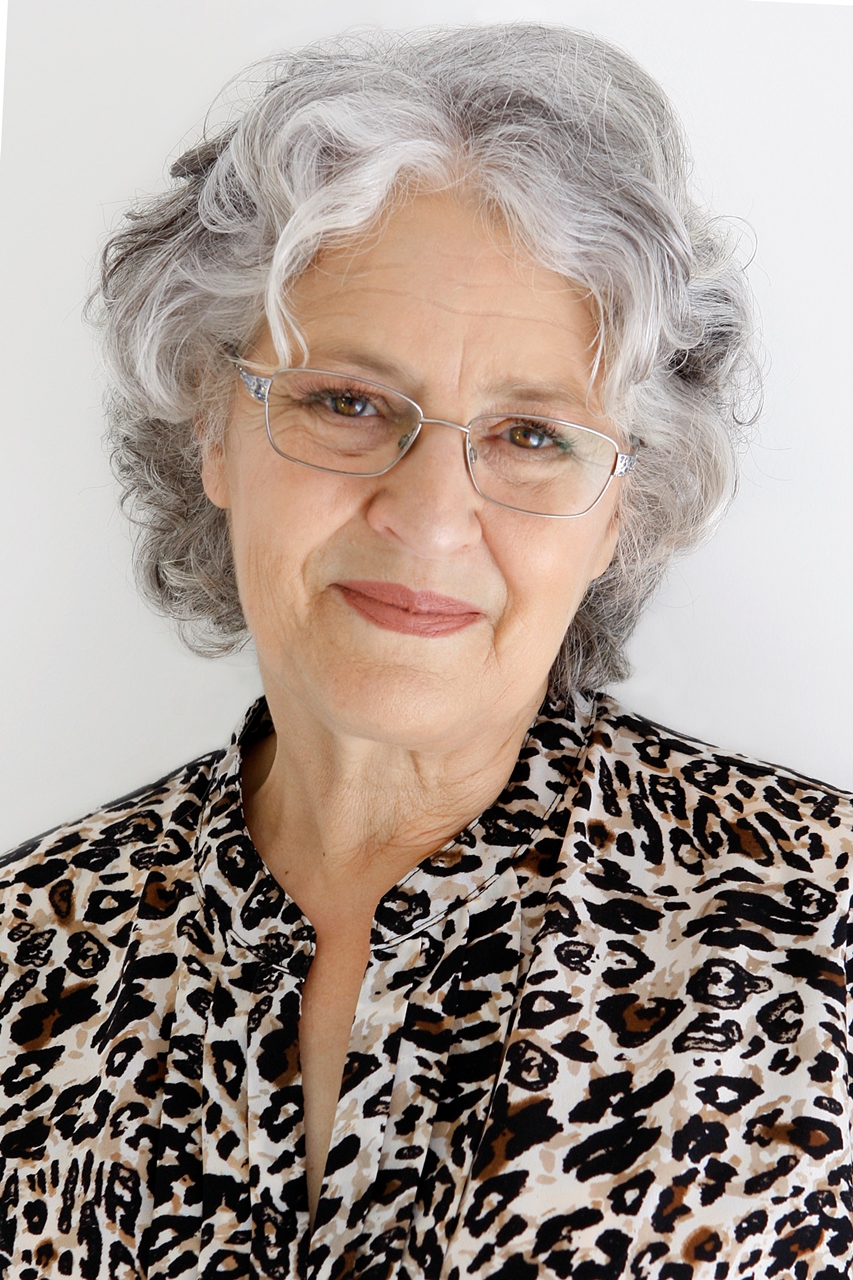 Kathie is the owner of VA Directory and is former past President of the Australian VA Association. She founded the Virtual Assistant industry in Australia in the mid 90s, having already been operating a home-based secretarial service. Today the VA industry covers a multitude of office-based services for clients worldwide.