Got something you want to tell us?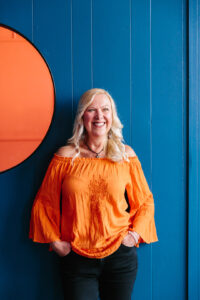 Anita Kilkenny the new owner of VA Directory with Kathie Thomas' retirement earlier this year.
We run a group of Virtual Assistants in several countries and we would love to hear from you but perhaps it's about one of the things below …
Having trouble contacting one of our team? Then please let us know below.
If you are interested in becoming a team member, then please go to here for details.
If you want to know the criteria for joining  our team then please visit Membership details.  You'll find a list of Frequently Asked Questions on this page too.
If you are seeking a Virtual Assistant to support your business, then please go to Post A Job Page.  We have a list of Frequently Asked Questions there that you can check also for quick answers.
Our contact number is in the header and footer of this site, as well as on our contact page. You can also subscribe to our newsletter and our social media links are also available on the site. We look forward to hearing from you via any of these ways.  Email responses are usually on the same day, if within business hours. If over a weekend or public holiday, then you should hear from us the next business day but it could be earlier if I'm are around!
Please note: we do not share our lists.
Save