Just learning about being a Virtual Assistant and not sure what to do or where to go?
Here are some suggestions for you to make use of and enjoy!
---
Become a FREE Member to get access to the following
Access to our closed Facebook group,
Lots of free advice via our Facebook Group
Regular tips via our eNewsletter
Become a PAID Member and get access to the following
'How to Market Your VA Business' ebook
Rate Calculator/Pricing Worksheet – 'How to Work Out Rates Right for You'
Virtual Assistant Start Up Checklist
Client questionnaire prompt sheet
Sign up here for these and more.
More things for you to access
Tips on Setting up your VA Business
What do you need to set up?
What kind of experience should you have?
Should you have business cards?
What about a website?
How do you get clients?
These and other questions are all answered here on the article 'How to Become a VA' and What type of VA are you? will give you 39 different types of services you can provide.
Need to Practice Your Digital Transcription?
Many VAs provide this service but it is important that you are well practiced in this skill. Here is a link to some broadcasts that you can practice with.
Recommended Events, Conferences and Online Training for VAs
IVAA Conference
Online International Virtual Assistants Convention (OIVAC)
Freelance University
Female Entrepreneurs Association
Virtual Assistant Professional Associations (run by a committee or board)
Australian Association for Virtual Industry Professionals (AAVIP) (Australian VA Association (AVAA) merged with AAVIP early 2020)
International Virtual Assistants Association (IVAA)
Appointment/Booking Platforms
Digital Marketing and Course Platforms
MailerLite
MailChimp
Thinkific
Teachable
Social Media Scheduling
Hootsuite
SocialBee
Missing Ltr
Business Storage and Project Management
Dubsado
Asana
Dropbox
GoogleDrive
Smartsheet
Image libraries – some free, some paid
Canva
Big Stock Photos
Dreamstime
Free Images
Free Range Stock
IstockPhotos
IvoryMix
Printing
Moo
Vistaprint
WorldwidePrinting
Computer Protection and Anti-Spam
Karen's Replicator
Kaspersky
Spamarrest
Web Hosting and Domains
Payment Processing
PayPal – worldwide
Trybooking (great for charities and free events, as well as anyone selling a product or seats for events) – Australian based
Save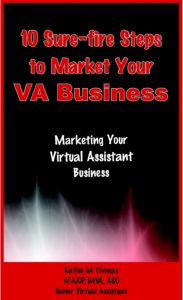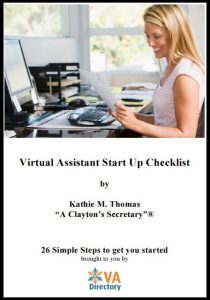 Save
Save
Save
Save
Save
Save
Save
Save
Save
Save
Save
Save
Save
Save
Save
Save