If you are, you'll be doing the same things many others do – look for networks, directories, forums, groups and associations you can join in order to get work by being introduced to clients through various methods and/or meet other VAs who outsource or sub-contract work in times of overflow. And even training courses so you can learn how to operate your VA business. Often the lower the cost, the more attractive the site will seem, especially when you are wanting to earn an income but don't yet have much coming in.
I'd like to give you a warning though, especially to those who are new to the industry, whether you're just starting out, or have been doing this for a little while. This comes about because of a discussion on a VA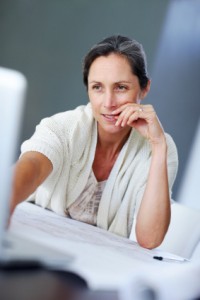 forum at Facebook where a couple of new VAs had joined a VA website advertising a directory and job board, only to find that nothing is happening, no contact from the person who runs it and no responses to emails for over a month and more. Feeds on the site are months old. No clear indication on who owns the site or runs it. Turns out research through the domain name ownership showed the business is no longer operating although the site is still live.  This is a real concern but the warning signs should have been that there was no fresh content or Twitter feeds on that particular site. Not since April this year (2015). Another clue – no 'About' information on the site. The 'contact us' page had a form and a corporate CBD address but no name – nothing to indicate who owns and runs the site.
When looking to join a VA network, directory, association, training course, etc where you are paying fees it is always a good idea to check out the person or people behind that site. The site should have a clear indication of who is running it/owns it. Is that person walking their talk? How long have they been in the industry? (if less than 5 years, then be wary – their business is still being established and stats show that a large number of businesses don't survive past 5 years). If someone is going to guide you in running your own VA business then they really should have the knowledge and experience to help you. The same would apply for any other industry. Apprentices wouldn't look to secure work with someone who wasn't qualified for their particular industry. And medical and legal trainees seek to train with existing established practices so they can learn the ropes for one day being fully qualified.
It's so exciting to run your own business and work from your own office at home but be sensible and do the due diligence before signing up with a site. It will save you heartache and money in the end. If you're going to part with funds, then do so when you can feel confident about the people you are signing up with. 'Cheap' or 'low cost' when starting out your business might not always be the best option in the long run.