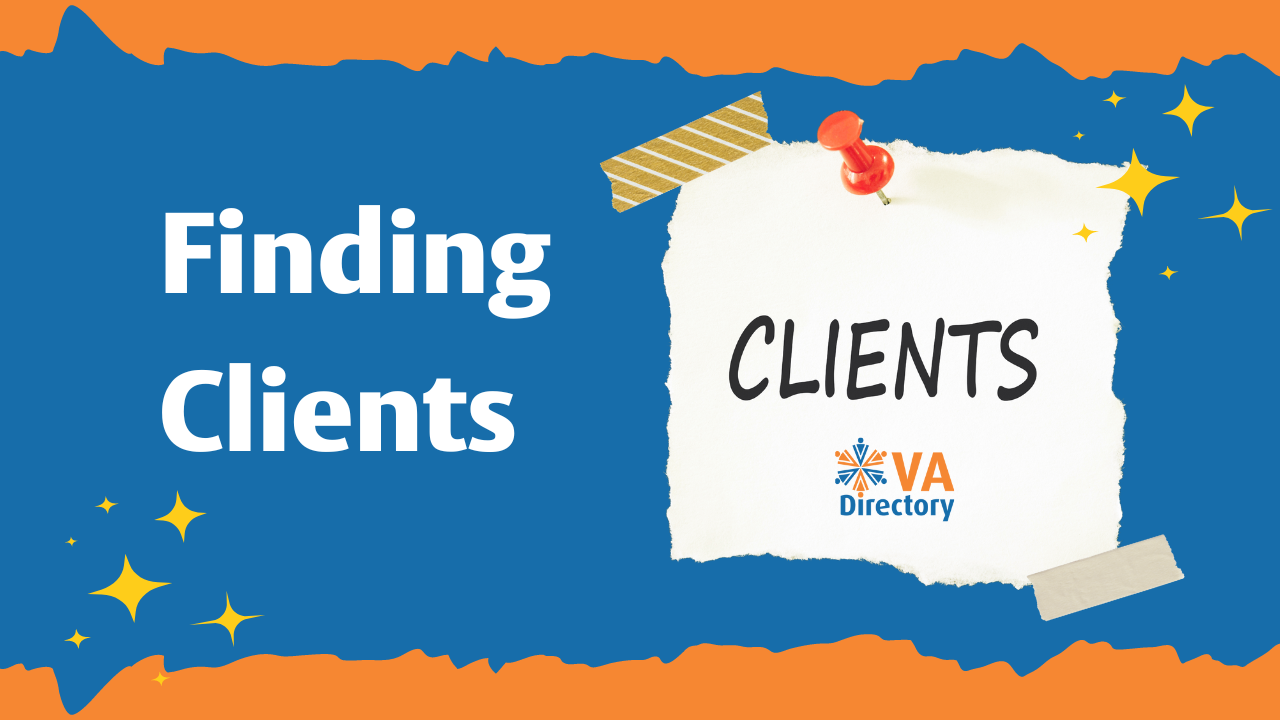 Not long ago we had a discussion in the VA Directory Facebook Group about how we go about finding clients. It was a lively discussion and I see this question being asked in many groups, mainly by VAs but also by all other business owners. Overwhelmingly the consensus was word of mouth or referrals. This is awesome and becomes easier down the track when you've been a VA or a business owner for a while and you have established your business with a number of clients …
… but what about when you're first starting?
The following is adapted from the VA Trainer course I offer (which is currently being revamped so stay tuned) and can be used by anyone starting out in business, not just for VAs.
Hope you get some inspo …
So Where Does the Work Come From?
It is important to remember that not all your clients have to be virtual or remote. They can be local and frequently first clients come from people already known to you. So, it makes sense to network on a local basis. Find out about local business networks, chamber of commerce, business events run by local council and so on.
Make sure you have business cards with you all the time and pass them out. Ensure that you receive business cards from other people too, whom you may wish to canvas later on.
General rule of thumb – minimum 4 points of contact should be included:
Phone/Mobile/Cell Number
Email Address
Website
Postal Address
Social media addresses/links are also recommended.
Here is mine for example.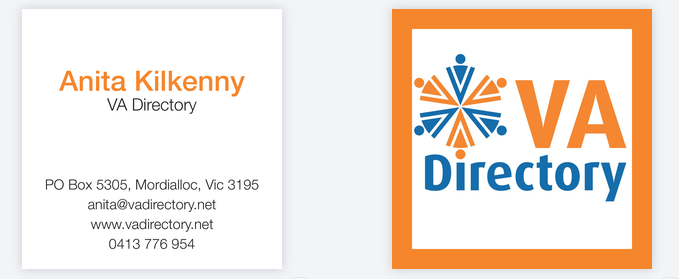 If you are concerned about uninvited visits to your office premises, then use a Post Office Box address rather than your street address.
You could advertise locally, the Yellow Pages Online, local Facebook Groups and on noticeboards in all sorts of places (i.e. schools, clubs, universities, etc.).
You could try some of these …
Letterbox drops.
Visit local businesses (i.e. doctors, authors, teachers, clubs, accountants, architects, etc.)
Ask to have leaflets put up in shop windows.
Leave business cards in video shops, newsagents, post offices, stationery stores, etc.
Advertising – check your costings when advertising – try something out but don't continue it indefinitely if it's not giving you a good return.
Speak to everyone you can and tell them about what you are doing or propose to do and make sure you give them your business card.
Clients will also come by word of mouth – that is, current clients will let others know about the good work you do. If your clients keep coming back and you get referrals too, it means you are on the right track.
Keep a testimonial listing from clients. Over a period of time you'll get a collection of letters, emails and notes saying 'thank you'. You can use these in your newsletters or website and even give the client a web link if they have a website. Recommendations can also be given via LinkedIn – make sure you copy and paste these onto your website or link to them via Facebook Business Page.
Look for community newsletters with which you could assist. You could produce their newsletter monthly, pro-bono and in return have your business name and contact details on the newsletter. Plus, you get to show off your desktop publishing skills!
Join business networks. BNI (Business Network International), Rotary, and Chambers of Commerce are just some of the many available worldwide. Other great networks are Connect Her, Bloom Networking,
Produce your own newsletter and send it out to your client list, your prospective client list and anyone else who shows an interest. You'll find that over time your newsletter will be passed on to others who will then contact you about your services. Make sure the content of the newsletter is of interest to the reader and not a blatant advertisement, but rather something complementary to your business and worthwhile. The newsletter should be accessible via your website with a subscription link. Make sure it is a double-opt in process so that people aren't subscribed by others without their knowledge.
Should you buy a list? No, I wouldn't recommend it. You don't know how those lists were compiled and if everyone on that list is a legitimate subscriber (I'm on tons of lists I never subscribed to). Much better to build your own list – it's a slower process but the list is genuine and it's yours!
It's always a great time to work on your marketing goals and strategies and incorporate these ideas into the steps to achieve your goals, even if you're busy because you never know when you may finish up with a client.
Would love to hear your feedback and your tips on how you find your clients … feel free to leave your tips below.
Until next time …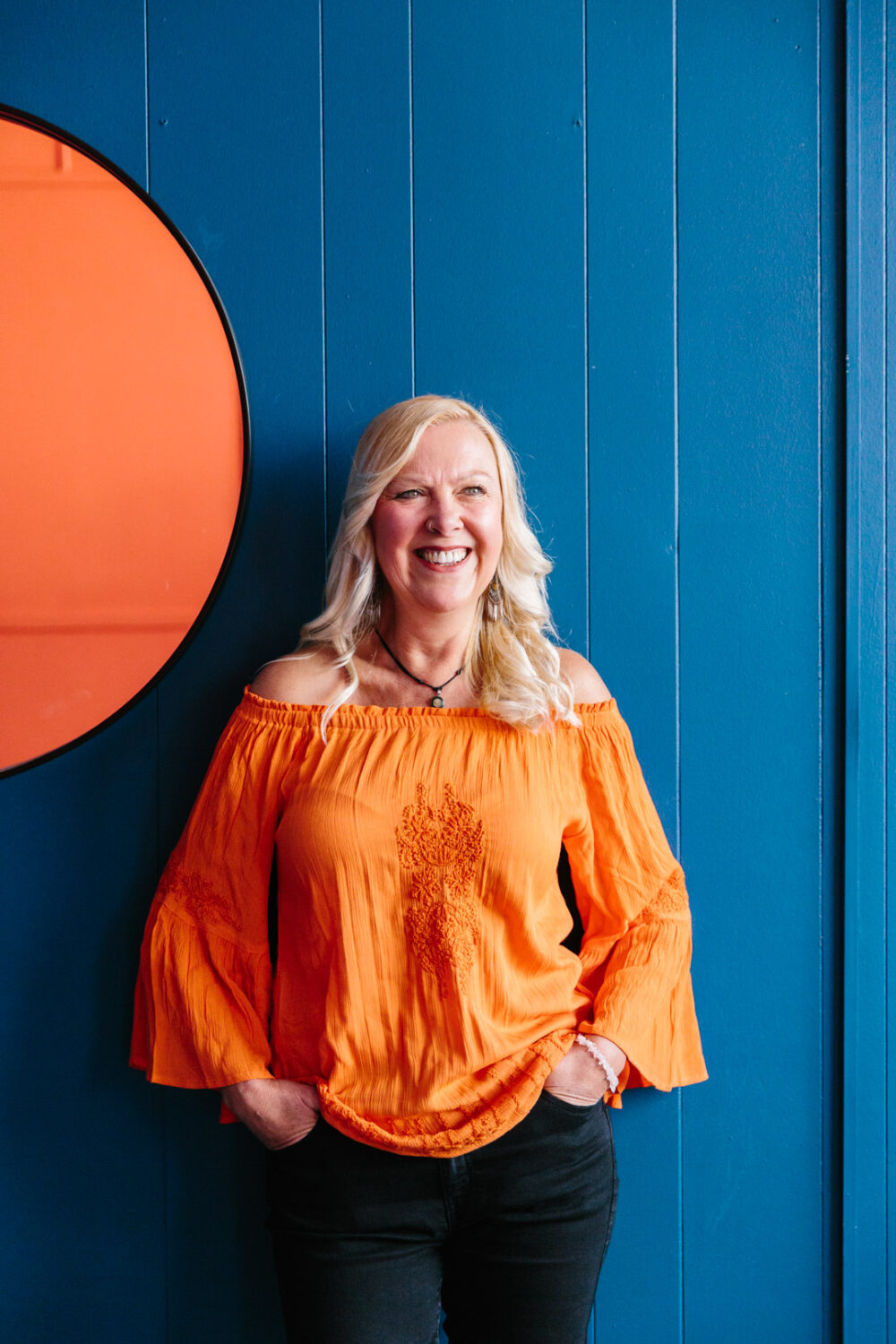 Anita is the owner of VA Directory and VA Trainer. She began her VA business in the mid 90s and become a full time VA in 2000. Anita is also the owner of The Holistic VA.
Today the VA industry covers a multitude of office-based services for clients worldwide.