I own and run Australia's oldest Virtual Assistant Network. My own business "A Clayton's Secretary" was started in 1994, pre-internet, so I could be home for our 5 daughters, and then the internet began just 18months later. Not long after I placed my first webpage online I had women contacting me to ask how they could be doing what I was doing. Australia's first VA network was started and we were on our way.  There are now other VA networks in the country, and it's good to see the industry evolving and growing.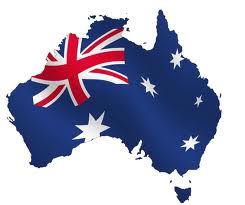 I'm also President of the Australian VA Association and we've recently had our 4th annual Australian VA Conference; this time being held in Sydney. The industry is alive and well and growing!  But there are some wrong perceptions about our industry and whenever people think of 'outsourcing' for some reason they think of 'off-shoring'. Many have heard of "Virtual Assistants" but seem to think they have to get them off-shore to assist them with their businesses. The two words 'outsource' and 'off-shore' do not have the same meaning and we'd like to change the perception relating to our industry.
If you think of the word 'outsourcing' and immediately think of another country, why?  We'd love to know (comments are most welcome below).
The definition of 'outsourcing' is:
Obtain (goods or a service) from an outside supplier, esp. in place of an internal source.
Contract (work) out.
There is no mention of where that supplier is. Just that it's not an internal source, i.e. from your own business or company.  You can source the service or supply from a different supplier that is not located internally.
The definition of 'off-shoring' is:
Move (some of a company's processes or services) overseas, esp. in order to take advantage of lower costs.
So there is a definite difference between the two words, however, in the past few years, it seems that many people have associated the two words as having the same or similar meanings.  While it's true the two words might have a close association for some businesses, if they choose to outsource offshore, the reality is that people can outsource to other businesses in their own region, state or country.
There are many advantages to engaging a Virtual Assistant in your own country. These can include:
Same or similar timezone when needing contact with that VA
Geographical understanding
Cultural understanding
Same currency
Mutual understanding of how business is done in our country
Appreciation for our language and meanings of words and understandings
Less likely to have misunderstandings of what needs to be done or what is being communicated
Mutual understanding of ethical issues
Understanding of the tax system here
Legalities in our country may protect your IP whereas it may not be protected if sent off-shore
And there may well be other advantages too.
While I do appreciate that some outsource off-shore to particular countries because it appears to be much cheaper for them, they also need to consider if that work is being done efficiently in the manner that they want it done, and if it's being returned as quickly as they would like it. Does it meet your standards or is there additional work that needs doing to complete the process? There may be good reason to have a VA here in Australia available on call even if you do send some of your work off-shore.  I'm not saying that off-shoring cannot be done ethically or satisfactorily, but I am suggesting that it should be weighed carefully before taking that step. Some services are well suited to being sent off-shore but that does not necessarily mean (all) Virtual Assistant services. There are many very capable and efficient VAs here in Australia and I encourage you to think 'Australia first' when seeking a VA.
If you have outsourced off-shore, or have been thinking about it, I would love you to share your thoughts here so we (the VA industry in Australia) can understand more about your perception and needs.
Note: I run a VA Network with members in 7 countries. This post is by no means to deter people from using VAs in the other countries represented in the network. But what we (the VA industry here in Australia) are trying to do, is to encourage business owners to understand the difference between 'outsourcing' and 'off-shoring'.  If you're a VA in another country, the above may well apply to you in your own country too.  I have certainly supported clients in other countries when it has been appropriate to do so. For example, they may be wishing to do business here in Australia, so it makes sense to engage a VA in Australia who knows the 'lay of the land'.  Or the time difference has meant a client's work could be actioned while that client is sleeping.  We simply want business owners in Australia to recognise that the word 'outsource' does not mean 'off-shore' and that people consider looking at VAs here in Australia when seeking to outsource their admin/secretarial/social media and other needs for their business.
Please note: Our blog is now being delivered by Mailchimp.  Our previous feed service had become unreliable and not everyone was receiving the posts. My apologies if you haven't received for sometime. I'm hoping that it will now be more reliable.