I see this question so much on Facebook groups and elsewhere. 'I want to build a website – what tool or program should I use?' Or variations of 'I don't have much money and I want to use something that doesn't cost a lot'.
The answer to me, is quite straightforward, but I need to give some information – it's not a simple one word answer.
First of all, I want to acknowledge there are several platforms out there that can be used:  Wix, Weebly, Squarespace, Joomla, WordPress amongst others. And for the short term some of these could be ideal. I do believe, however, when building a website for a business, you should be looking at the long-term and big picture for your business.
I get that not all can afford to pay someone else to design so they want to use a program that's easy to manage and get a site up quickly. My first preference and recommendation is always WordPress. There are default themes you can use and you can literally have a 4 page website up within an hour – if you already have your content prepared. Then it's just a case of searching through themes for a look that suits your needs for now. Themes can be changed quickly so it's the content that is important, in my opinion – then you can change the look again later.
Some reasons I prefer WordPress over the other programs:
It is easy to create in the free WordPress and export to a paid hosting version later on, without having to recreate the site.
It's SEO friendly – that is, easier to manage your SEO on the site.
Google and WordPress are a match made in heaven. Google loves WordPress.
WordPress started as a blogging platform but is now a powerful web design platform. You can keep y0ur blog and website in the one space which is ideal for SEO purposes.
There are tons of plugins you can use on WordPress to increase the things you want to do, such as ecommerce, list building, social media connections, etc.
As your own abilities grow in handling the website, so will your website grow. I started with a one page website in 1996 – today it has over a thousand blog posts and hundreds of pages which are searchable.
WordPress has tons of themes, literally thousands, some paid and others free.
WordPress has a visual editor which makes it easy to use (I install the Classic Editor plugin for this).
When you begin with WordPress you can set up at the free .com version. I highly recommend you purchase a domain which is very low cost. This will help with your branding.  When you're ready for paid hosting, you can get a hosting account (cpanel option I use) and export from the .com version of WordPress to the paid hosting version.  Hosting accounts have the ability to install WordPress with just a simple click and then it's just a case of importing the export file from the .com version. From there you choose or install the theme you want and you're live again – once you have re-pointed your domain name to the new server (the hosting provider or domain name provider can help guide you in this). Usually takes an hour or two for it to redelegate. And you won't lose the audience you've built because they know your domain name already.  Sounds great, doesn't it?
This chart below shows you why I prefer WordPress over the other platforms: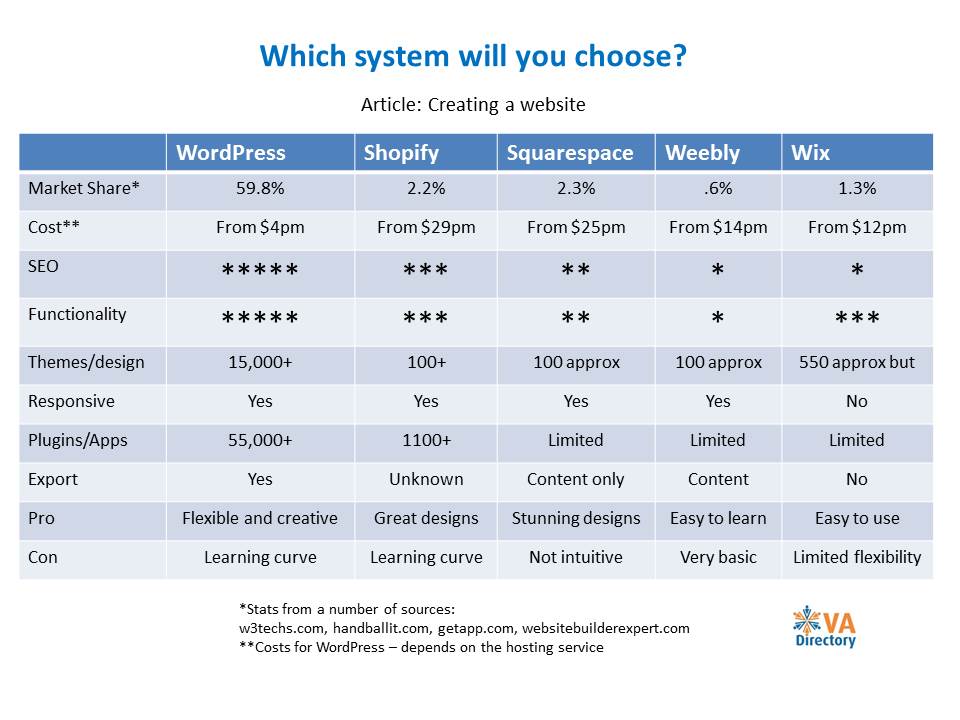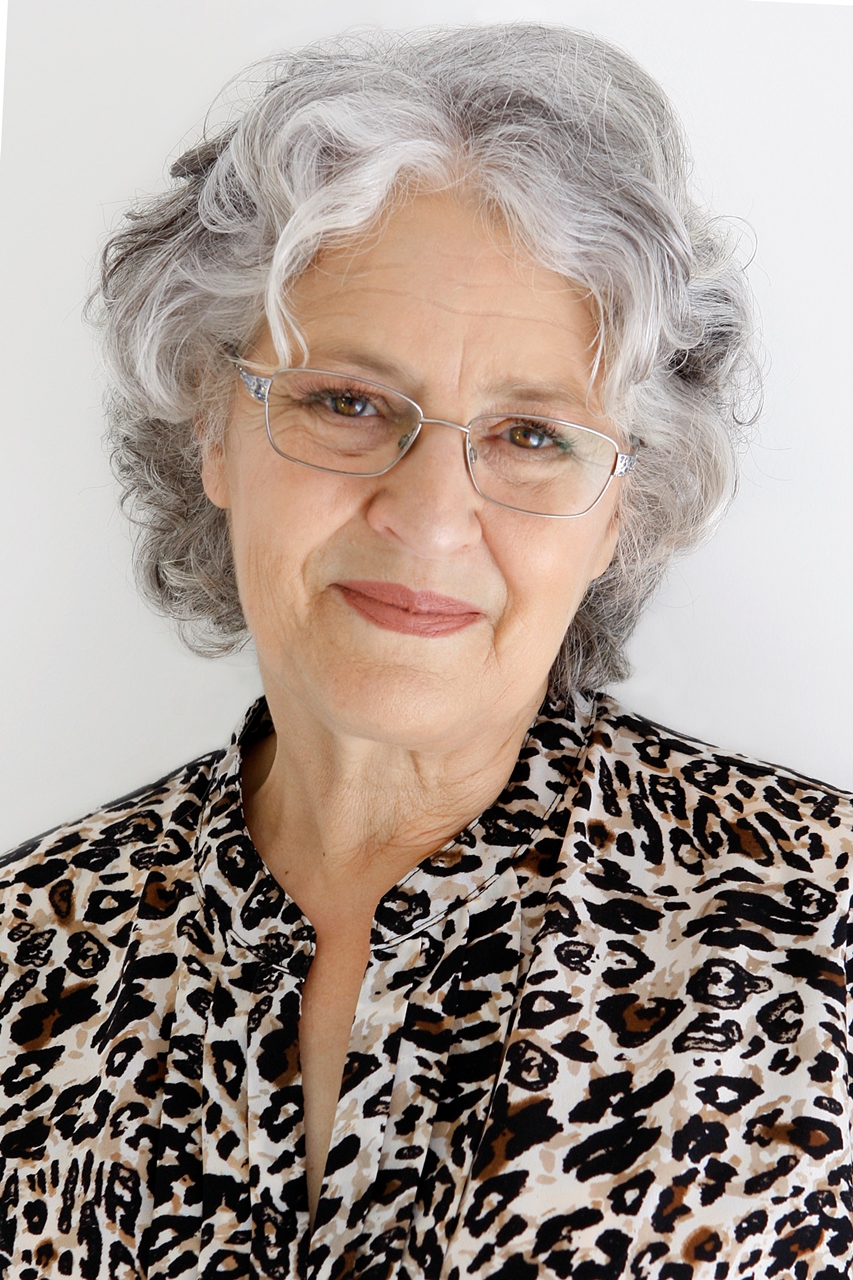 Kathie is the owner of VA Directory and is former past President of the Australian VA Association. She founded the Virtual Assistant industry in Australia in the mid 90s, having already been operating a home-based secretarial service. Today the VA industry covers a multitude of office-based services for clients worldwide.