They've become Virtual Assistants.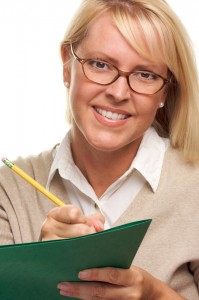 There is an article recently published by BloombergBusinessWeek exploring where secretaries have gone. Corporate recruiter, Pat Cook, says that far fewer people have secretaries or assistants now and the article said it's largely due to changes in technology and cost-cutting exercises.  However, she also goes on to say that everyone agrees they would be far more effective if they had an assistant.
Enter the Virtual Assistant. Many Virtual Assistants have corporate experience in their background as secretaries, administrative assistants, executive assistants, HR managers and so on. Of course, we've had many others join the VA industry too, but the industry was birthed through the home-based secretarial service many years ago, and it continues to grow with new people joining the industry on a daily basis.
Those who have excellent computer and web-based skills, and have the experience of managing more than one person at a time, will excel in the VA field.  While only some VAs do calendar management, many do a lot of other things that help their clients keep on top of their daily workloads and ensure that they do get to knock off at night so they can spend time with their family.  VAs provide many different services from basic word-processing and data entry, to things that need a lot more skill such as social media support, website building and management, digital transcription, formatting of complex documents and so on.  And you can get phone answering services as well.
So, if you're a busy corporate identity, or a business owner/operator, you can still have someone personally assist you in your work and business – except that it's managed virtually, by those who have the skills and experience.  And instead of paying an annual salary, you pay per hour or per project for the work to be done, not having to worry about all the overheads and extras that come with engaging someone as an employee.  Sounds worth doing, doesn't it?
If you are looking for a Virtual Assistant to support you, then please visit VA Directory to get your VA today.