I'm starting a series on VA stories – those VAs who have been around for awhile and how and why they got into the industry. The first is a long-term member of ACS and that is Melissa Williscroft. Melissa has been a member of the ACS Network since 2009. Below she shares her story.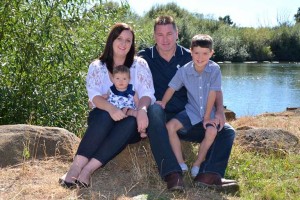 Starting my virtual administration business was the best decision that I ever made.
My son was 18 months old and the pressure was on for me to return to work.  I was staring down the barrel of having to return to full time work and put my child into long day-care, something that really wasn't sitting well with me.
I did some research into possible business ventures and stumbled across the concept of virtual assistants – with my strong background in administration, including many years as both a personal assistant and legal secretary, this was the perfect choice for me.  And so MJS Virtual Business Support was born in early 2009.
Running my own business gives me the ability to be independent, have a fantastic work/life balance and not miss any of my children's important milestones.  I now have three beautiful children plus a husband that works very long hours, and my business fits in perfectly with our lives – I'm able to schedule my day to fit in school runs and events, and because I'm not locked into a strict 9-5 office routine, I can work flexibly to best suit my client's needs.
I found the first 12 months in business were the hardest – after working for large companies for many years, running my own business was a very steep learning curve.  From learning the many new skills required to run a business, having to 'put myself out there' to gain new clients and wondering whether it was all going to come together into a successful business or if I should just give up and go back to my full-time job.  I'm so glad I persevered!
Now, nearly 7 years later, my business is booming, I have three children, a great work/life balance, a fantastic client list, the ability to pick and choose which clients I take on and, most importantly, I am doing something that I love.
I now offer a fairly broad range of services – from the usual Virtual PA services (including email and diary management, document formatting, travel arrangements etc) as well as Virtual Legal Assistant services, audio transcription, social media and creating and maintaining WordPress websites.
To get in touch with Melissa:
MELISSA WILLISCROFT
MJS Virtual Business Support
Prospect Tas, Aust. | M: 0418 583 354
mjsvirtual.com.au