I have another VA story for you, this time from Janet Camilleri. Here are her words.
Three years ago, completely out of the blue, my government position was made redundant.
I was devastated.
Although I wasn't totally happy in my job, it was local, I'd been there for many years, and working just 4 days a week, it gave me some flexibility which is important to a working mum (no matter how old your kids are!).
People kept telling me that at the two year point I would look back on it as one of the best things that ever happened to me. Turned out, they were right. Because that was the impetus that launched me into my own business, Front Page Web Writing. I have been able to successfully draw on my skills and experience in WordPress websites, writing, editing, blogging, social media, and other aspects of digital marketing, to develop not just a business, but a lifestyle that I love. (I don't have to ask anybody's permission to meet my daughter for coffee, or take a day off!)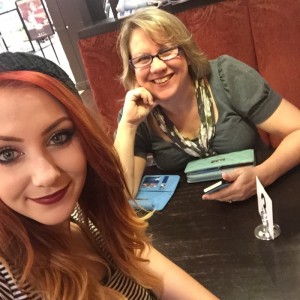 It was a very steep learning curve – there is a huge difference between being an employee (and one with a "government mentality" at that), to being a solopreneur and business owner. It does take time to build a client list and business; I am thankful I had a redundancy payout to tide me over for that first year. But the earning potential is a lot greater than in a regular job!
I cannot over-emphasise the important of networking – it's not just WHAT you know, it's also WHO. My first client was a friend who sent some work my way; the next one was a business I had dealt with in my government job (so they already knew me). I noticed they didn't have a social media presence, so I pitched my services, and landed the job.
Last year I was offered the opportunity to obtain a Certificate 4 in Small Business Management at a subsidised rate, and I jumped at it. It was exactly what I needed; up until that point I felt that I was working very hard for very little (monetary) reward – too busy working IN the business to work ON the business. At times I wondered what the heck I was doing! The Cert 4 helped me deal with all that; I wrote a comprehensive Business Plan to guide me, and also worked out important things like my "break even" figure, how to charge properly, and so much more.
Janet Camilleri