Another in our series on VA Stories.
My name is Glynis Moland and I've been a VA for the past 8 years. My businesses are Secretarial Service of WA and Diamond Planning.   I do not work from home but I have an office in a beautiful old mall called London Court based in the heart of Perth's beautiful CBD.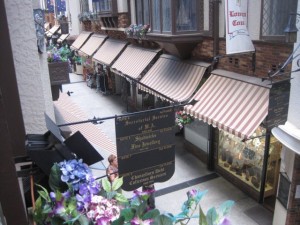 Whilst in Perth on holiday around 1998 I visited London Court and was very surprised to see a Secretarial Service in the heart of the City – in a very unusual setting based on an old London street, I loved it.
When I emigrated from the UK in 2004 to Perth, my husband, myself and our three children aged 14, 12 and 10 came to seek a better life for the family in this beautiful city. And we have not been disappointed.
After working as a PA and Office Manager for the past 30+ years I decided that when I came to Australia I was actually going to enjoy my life and work, as much as possible. Life is way too short to waste!
So I was employed for about two years as a PA and Office Manager and whilst looking for other employment saw that the Secretarial business I had come across whilst on holiday was up for sale! It was 'kismet'. It was the right time for me to move onwards and upwards and try my own business. Sometimes fate just stares you in the face. So in 2004 I purchased the business Secretarial Service of WA and have not looked back since.
Most of my clients are criminal barristers and I also carry out administration for a couple of general solicitors and I love it all. I cover all the secretarial aspects of a VA and also do some social media for coaching clients.   Although I work longer hours than an employed secretary I just love the fact that I can choose who I work with and what work I take on.
I love the freedom of working either in a team with my clients or by myself, working autonomously for a person who actually values what you do for them. You need to be professional, have integrity and a work ethic, and be disciplined enough to work for yourself, but for me it works… I love this industry.
I am also a proud member of 'A Clayton's Secretary' (since 2008 I think!) and love the real community spirit in this network.
I so love having my own business that I started another business in 2012 called Diamond Planning and am so passionate about this as I work for authors and speakers organising everything from manuscript to publishing to touring – maybe one day I might be persuaded to write my own book – we'll see about that one lol!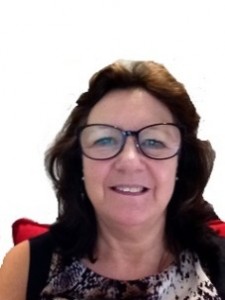 Secretarial Service of WA
Diamond Planning – Author's Assistant, Proofreader and Copyeditor
Website: secretarialserviceofwa.com.au
Also diamondplanningaa@wordpress.com