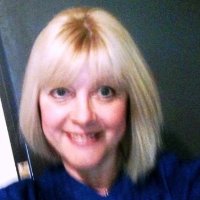 My story with ACS goes back to 2009 I believe Kathie? It all seems so long ago now but being part of the VA Directory in conjunction with face to face networking definitely set me on my way to building my own business. I had been managing sales teams since the 70's for corporate, government and small to medium businesses and wanted something different in my life. I began managing large scale trade shows for organisers such as Reed Exhibitions and Expertise Events prior to setting up Virtual Sales Strategy in 2009. With sales as my expertise I began educating the smaller exhibitors on how to campaign before and after a show to create a sales cycle and a working 'loyalty' database. As manager the complaints from the exhibitors about the money spent vs show return was driving me crazy!  I noticed the niche and need for this service and pondered taking the leap into starting my own business. I was 50+ and the glamour of constantly flying to events had not only worn off but was playing havoc with my back walking on cement floors for 5 days straight!
How to get traction I thought? I began investigating online and face to face networking sites and discovered ACS in the process…a far quicker way to build a client base. I never looked back and these days to my delight I have a healthy and viable business. Thing is you never forget the early days and that leap of faith you took. It all started with a few initial clients through ACS and to this day I still see and apply for  jobs that fit me to a 'T'. One thing I've learnt along the way is you have to be quick!
I now have added other marketing channels to the mix, a team of 10 full time women, another 15 women available on an ad-hoc basis, and have added large clients with 100+ staff to my client base.
Life is looking good but never take it for granted. A business is something you have to work on constantly and relationships with clients, colleagues and partners need nurturing continuously. Chatting to people is my favourite part in fact and I continuously marvel at the different ideas that people come up with to make money! One more thing to wrap it up… you are no good to anyone without taking some time out to look after your own needs!
Gai Hook, Director
Virtual Sales Strategy
m: 0413 519 840 p: 02 8007 5515
www.vssaustralia.com.au