I am getting so fed up with Australian businesses sending commercial email that is purely spam. This message is for all VAs, irrespective of where you are located around the world.
If you are engaged to send out email on behalf of clients make sure you ask them about their lists and how they came by the list – if you're taking it over. If building from scratch, encourage the client to build their list organically by networking wherever they can and collect business cards and also by using their website, social media, etc to build their lists.  And if you're working with a client in a different country to you, then take the time to learn about their anti-spam legislation or laws and act accordingly.
I am aware that there are lists you can purchase but I'm sure that I have not purchased things or signed up at sites that many of these people emailing me claim. I have spoken to one list company in Tasmania and told them to remove all references to me on their respective lists they were selling. I got a spam email from a building association yesterday!  Amazing. I replied and told them I'm not a builder and don't know how I came to be on their list. They also cc'd all the email addresses (something I abhor) and I told them that BCC should be used. I don't want to end up on more lists nor do I want to get some computer virus that someone else on their list might have.
For the record, I've posted this at some groups today and encourage you to use the same information if you wish.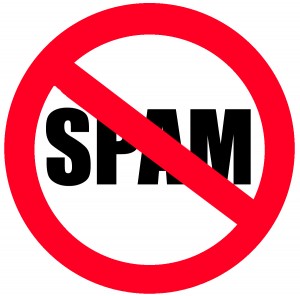 This message is being posted in a few places. I am getting quite a bit of spam from Australian businesses these days. When did the anti-spam legislation change? It hasn't to my knowledge. Specifically these are commercial unsolicited emails being sent to promote their services to me from Australian businesses with Aussie domains and contact numbers.  Come on people! This is not allowed. Details can be seen here.
Specifically: The Spam Act 2003 prohibits the sending of unsolicited commercial electronic messages—known as spam—with an Australian link. A message has an Australian link if it originates or was commissioned in Australia, or originates overseas but was sent to an address accessed in Australia.
I'm not saying that anyone here is doing it but I wanted to warn you in case you are thinking about it. And engaging some assistant from offshore to do these things for you doesn't cut it. It's still NOT allowed. If you're desperate to build a list the best way has always been organically. Go out and meet people and attract people to your website. And if you need help then engage an Australian VA or other assistant who understands what is allowed here in Australia.  I'll get off my soapbox now 🙂