Many readers, but not all, will know that I'm passionate about our Virtual Assistant industry and have been a part of it for a long time, over 20 years, in fact. Some months ago I came across a site called Quora and I've been answering questions there about being a VA and how VAs can help their clients. This month I've passed over 12,000 views in total, with 2,000 being just this month – and am currently listed as the most viewed writer for that category. It has been an excellent way to further build my profile online as a Virtual Assistant too.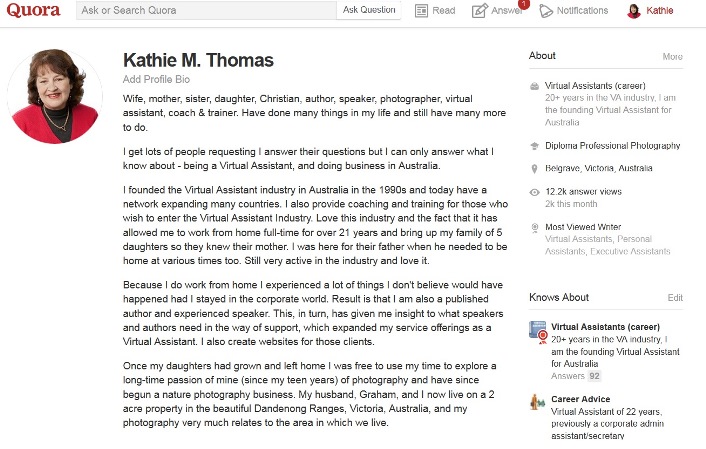 You can see my profile at https://www.quora.com/profile/Kathie-M-Thomas but, of course, you can ask your questions in the comments below – you don't need to go there to find me!
Also, I heard recently that I might be retiring soon.  lol, not true!  My husband has been entertaining the idea and I'm looking forward to him being home full time and not working in his very busy job.  I have resigned my role as President of the Australian VA Association – after 4 years in that role, it was important to step back and let others be actively involved on the committee, but I also wanted to be focused back on my own business and VA Network. And there are other things I'm doing. As a Board member of Independent Contractors Australia I represent virtual businesses (not just VAs) here in Australia and we look at things relating to rules and regulations for ICs here in this country and I play an active part on the board. Currently I'm talking to VAs who may have lost their ABNs or had their applications for ABNs rejected as new VAs. I'm also a member of the local Rotary Club where I live which gives me a wonderful opportunity to connect with other local business people as well as giving back to community.
It is my intention to remain active as a VA for some time to come yet and help as many others as I can in this wonderful industry.
Save
Save
Save
Save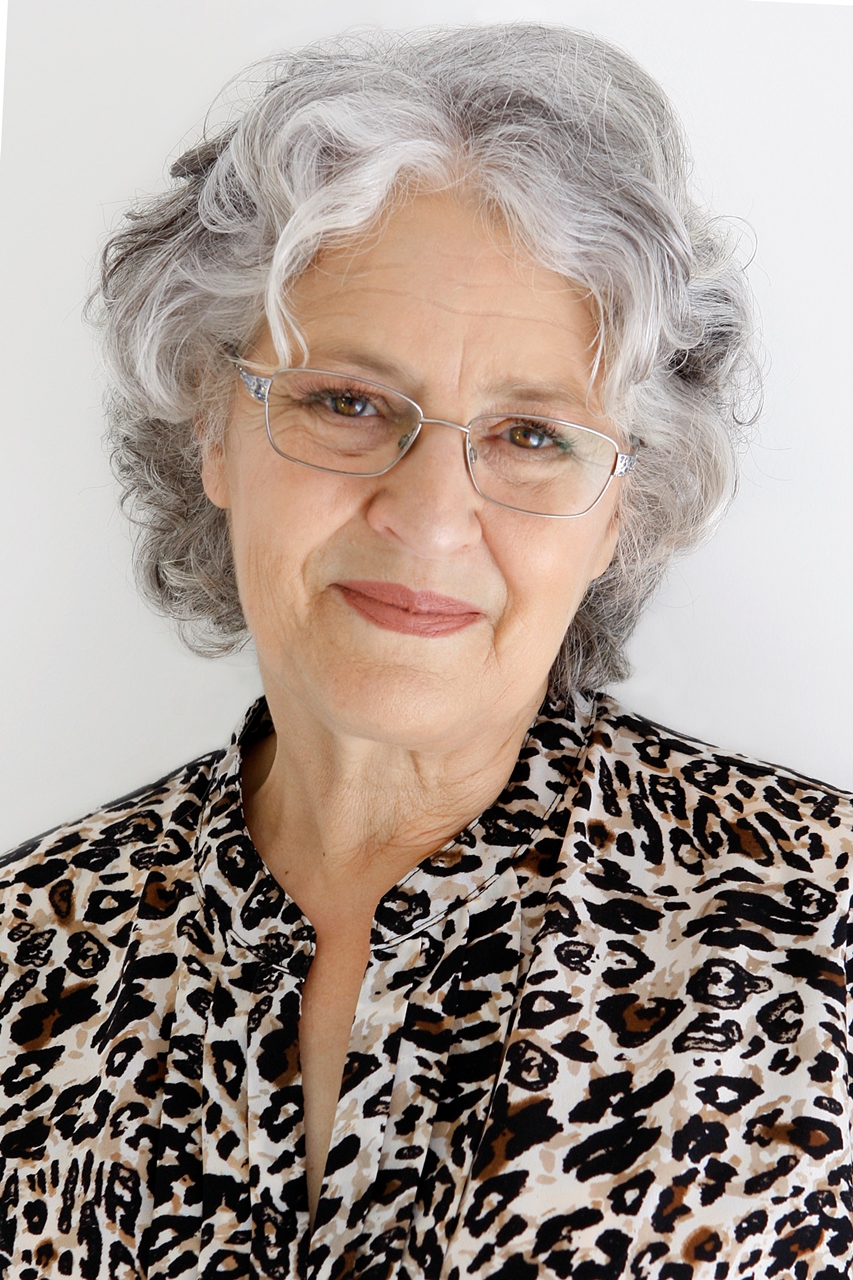 Kathie is the owner of VA Directory and is former past President of the Australian VA Association. She founded the Virtual Assistant industry in Australia in the mid 90s, having already been operating a home-based secretarial service. Today the VA industry covers a multitude of office-based services for clients worldwide.