I really love the work I do, especially when it helps a client succeed in a goal. Some clients are long-term, some are short-term.  Below is a story about a short-term client.
One of my latest is a student at Swinburne Uni who has cerebral palsy. For the past 10 years, he's been writing his life story, with the help of his various carers. Two months ago I was contacted to see if I could assist in putting his manuscript into a format for publishing and help them get the book published. I have experience in doing this, and this is the third author this year I've assisted. I started off writing and self-publishing my own books and have since been helping authors with their own.
Last Friday was the book launch and Scott was very happy and excited, as were his parents and teachers. The launch was held at Wantirna Library and he had a lot of people turn up to buy his book and chat with him. The local Leader newspaper ran a story last week about him also.  He's quite enjoyed his celebrity status for the past couple of weeks. The teachers and carers have helped promote his book launch and been very supportive of him. He'd already sold 30 copies of the book before they even had stock in hand, and by the looks of today's launch, I reckon he would have sold just as much again.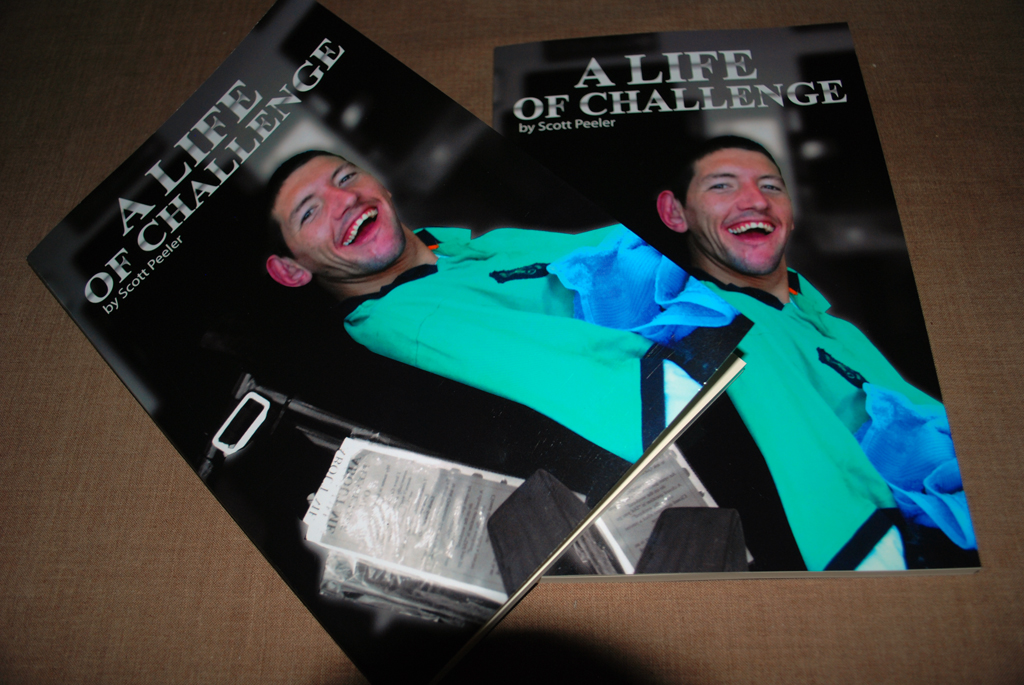 What a privilege it is to help fulfill a dream. I spoke with others there Friday who also have dreams of getting their books published. I suspect I might be helping some more authors in the new year.