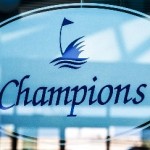 A VA forum had a recent discussion on whether to join BNI or a Chamber of Commerce.  As I'm a member of BNI here in Melbourne (East) I wrote about my own particular experience.
I might work virtually but I meet these people face-to-face every week. I've gotten to know them and trust them. First thing anyone does in BNI is test the product/service of the other members. And they do this naturally through needs for their own business. So the printer, the accountant, the solicitor, the travel agent, cartridge supplier, etc – anyone whose services or products I feel I can use in my own business and/or personally.
Once that trust has been established, it's all the more easier to refer them to other people. I don't feel I have to provide referrals every week but I do provide referrals on a regular basis. I don't receive them every week either but I do receive them on a regular basis.
It is important to get to know the members outside of chapter meetings and I usually have at least one 1-2-1 meeting with a member each week, sometimes in my own office (where people can see how I operate) and sometimes in their office (so I can see how they're operating). Then it's just a case of keeping my ears open to family, friends, colleagues, people I network online and offline, etc, who may need the services of one of my fellow BNI chapter members.  I also invite those in business I've met elsewhere to come along as visitors, providing their industry category isn't already covered in the chapter.
BNI provides training for all its members, when they're new and then it is encouraged for all to go to a refresher on an annual basis. There are educationals held during the meetings every week and books, CDs, etc all of which are designed to help you get the best out of your membership.
Here, in Melbourne East (Australia) I've been listed in the Hall of Fame (for my length of membership and active contribution towards BNI) and have won awards for being an active member. I love my weekly networking outing – it gets me out of the house, mixing with others who are all business owner/operators and share on things we're doing, experiencing and so on.  And let's face it, we all need to be out meeting people and getting out of the office on a regular basis – we come back fresh, filled with new ideas and possibilities and excited about meeting new people.
There was a comment about whether clients would accept the VA charges and I feel the fact that people are willing to pay to be a member of BNI speaks volumes regarding their being ready to accept the rate that VAs charge in our country.  In my own chapter I currently hold the" web designer" category as a large proportion of my VA business, these days, provides that type of support to clients. That includes Social Media support as well.  I still get periodic requests for VA support for myself or my VA team. Most of my 12+ year membership has been in the "Virtual Assistant" category.  For those in Melbourne who are interested, my chapter is the BNI Champions, in Rowville.
We are currently seeking the following categories:
Electrician
Florist
Graphic Designer
Hairdresser
Handyman
Nutritional Products Supplier
Payroll Provider
Personal Fitness Trainer
Plumber
Stationery supplier
Test & Tag (Electrical)
Training Provider
Venue management
however, any industry currently not represented in our chapter are welcome to visit and consider joining.  We meet every Thursday morning @7am. Will we see you next week?