doesn't automatically make me an employee. So many clients out there assume that because Virtual Assistants provide administrative and other office based support, that makes them an employee. It doesn't. Even some accountants are advising this is the case. At least here in Australia.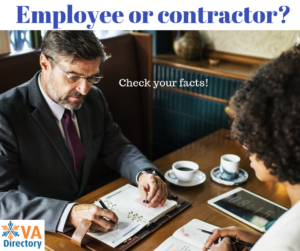 So important for you, whether you're a VA or a client, to understand what being a Virtual Assistant means, in Australia, the US, UK, New Zealand and other western countries. VAs are independent contractors providing administrative, secretarial and web based support from their own premises on a virtual or remote basis. This can also mean transcription, bookkeeping, social media, website management, copy-writing and the list is endless these days. Many charge an hourly rate – others charge package rates. And note I said 'charge a rate'. Clients do NOT choose how much they'll pay a VA. They're also not responsible for the VA's insurances, taxes, superannuation, or other similar overheads required when carrying out work for clients. VAs, therefore, charge accordingly. They are NOT employees. VAs also have multiple clients – not one. If you're a client, you do not get to dictate what hours the VA works, or what they can and can't do in their own business or if they can work for others. Although it's possible you may need them to sign a non-compete contract if it's important that they don't provide services to competitors in your particular industry. For all intents and purposes, VAs are business owners.
There is a calculator on the ATO website for Australian VAs but also, you can find out information at the Australian VA Association site. Click here for a relevant article. And another article here from Fair Work Australia.
For those in the US, this article may apply.
For those in the UK, this article may apply.
Once upon a time, the 80/20 rule used to apply – relating to who provided you the most income. But it doesn't anymore, it goes further than that. So, for VAs, important you have an Accountant on board who understands small business and is familiar with current legislation. And for the client, important that your Accountant also understands that VAs are not employees and shouldn't be advising you that this is the case.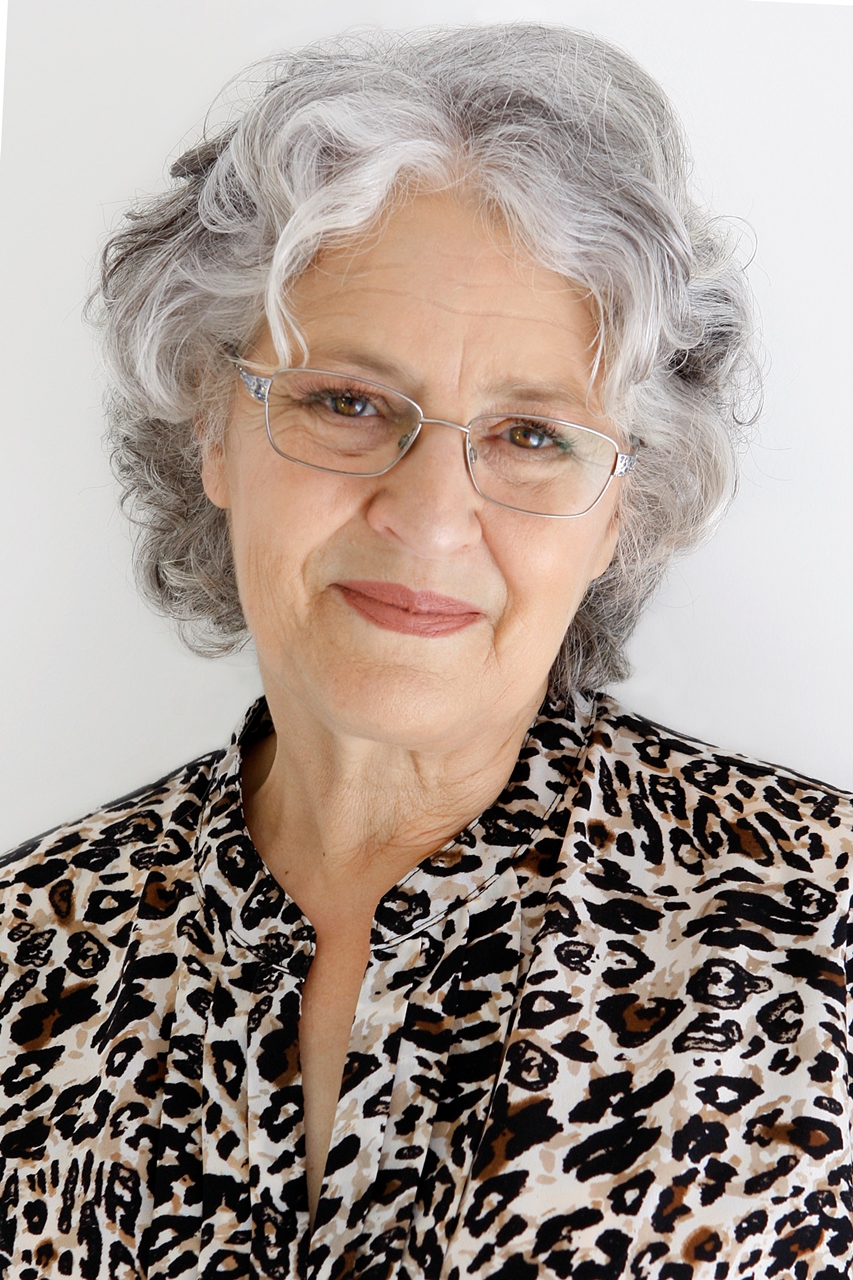 Kathie is the owner of VA Directory and is former past President of the Australian VA Association. She founded the Virtual Assistant industry in Australia in the mid 90s, having already been operating a home-based secretarial service. Today the VA industry covers a multitude of office-based services for clients worldwide.