If you've been a Virtual Assistant for awhile, you're probably like me, and get many approaches from those who want to be a VA but have no idea where to start. Often they will ask if you have work you can pass on to them.  I had someone recently contact me after seeing me on LinkedIn, to find out if I had a friend or someone who would like a Virtual Assistant. This was my response to her:
I am a Virtual Assistant and if I'm going to refer any of my clients to a VA, it would have to be a VA I'm already familiar with and know. Sorry. I belong to a VA network here in Australia and I refer work to members of that network only – not to any anyone else.  As much as I'd like to help you, I think there are other things you could be doing.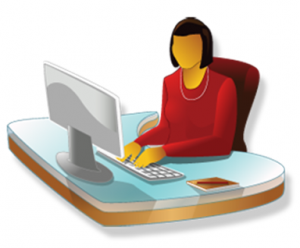 To find a client you need to be doing a number of things:
Get a web presence. You should have a website with a domain name and get an email address to match. Very important.
When you set up your site, if you want to attract English speaking clients, you must make sure your website is accurate with respect to spelling and grammar.
If you're on LinkedIn, mix and mingle with others – not just VAs. VAs are not your client source – although you can learn from them.
Work out what type of client you would like to look after, i.e. business coach, professional speaker, doctor, lawyer, etc and then find networks where they might chat online, so you can join and get to know them. If they have networking groups that meet local to where you live – go and meet them.
Or find large business networking groups online and locally, where there are people from lots of different types of businesses, so you can get to know them and they you.
When I began there was no internet to start my business and most of my networking was done face-to-face and on foot.  I had to go meet people, or pick up the phone and call them.  That was before cold calling became the nuisance that it is today.  I still find this method of meeting new people and networking very effective.  But knowing what kind of client you'd like to service and what type of services you plan to offer are paramount to being able to find new clients. If you don't know what or who, then it will be hard to know where to start looking or how to attract that first client.
There are many other things that need to be done too.  Such as developing a business plan – this will help define your business and ideas for your business.  Getting business cards so you can give them out to everyone you meet.  And ensuring you have the equipment and software you need to be able to provide a service.  Last, but not least, you need to know what you're going to charge.  It's too late to think about that when a client does contact you – you need to be able to answer confidently and reasonably quickly.
Hope this helps.