While some people achieve great things at the last minute, the majority fail because of lack of preparation.  I watch and participate in a lot of discussions in the VA industry and periodically see people posting their particular predicament and why it's urgent that they have to get a client… now!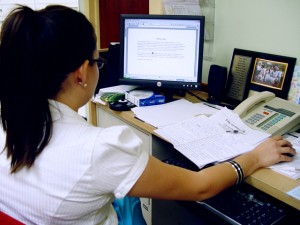 Trouble is, they're asking their peers to help them find a client.  Which really isn't the right place to find one 🙂 And often it's because not a lot of the right things have been done up to that point to help build their own client base to secure regular work. So the matter becomes urgent.
I don't, for a minute, believe that this issue relates only to our industry. I'm sure it's the same for many other industries. If you know you've got xx amount of time before your current income is going to run out, or you have to make a decision about going back to a job, or something else, then don't spend most of that time just thinking about it. Get some action happening!
How do you do that?
Networking and word-of-mouth referrals are the top way of getting clients. Why? Because relationships and trust play a big factor in these things. So it makes sense to talk to everyone you already know and tell them about your business and what you are doing. These people already know you, the trust factor is there and they can confidently refer you on to other people because they know you will look after those people.
Get business cards. Doesn't matter if you don't have much money, business cards are very important. They don't sit in your drawer or on your desk – they go with you everywhere and are handed out to people you meet. Keep them in your bag or wallet, in your car and in anything else that you use or carry regularly. I've had people contact me 6 months after they met me because they had my business card.
Get an online presence. It could be a Facebook business page, a free WordPress or Weebly website, a LinkedIn profile, something else – but it needs to clearly explain what you do, who you are and how to contact you. Email, phone, fax, anything else. More than one form of contact is a good thing.
Do something every single day towards building your business. Network with people locally when you're out and about and network with people online. So find networking groups where potential clients hang out and get to know them and let them get to know you.
There are lots of other things you could be doing but ALL of the above have worked well for me and they will for you too – if you do them all and are consistent in your activities. You might not (and probably won't) get a client overnight, but you will pick up clients over a period of time if you are consistently active and visible to your audience.