A few years ago I published my very first paperback.  It was such an exciting feeling.  Months of writing finally coming to fruition. And a nervous time too. Would others want to read the book? Would it sell?  I already had a blog on the same topic that was well received and had many, many visitors every single month.  Usually thousands and at May each year that easily doubles. Why? Because the topic relates to women working at home, primarily mothers. And the subject matter is searched for frequently as Mother's Day draws nearer, every single year.
I originally wrote the blog to fulfill a personal need and to clarify my own thoughts and feelings as a mother who needed to work at home. It turned out those same thoughts and feelings were experienced by women the world over.  I had touched on a need, a thought, a feeling, and others shared it, or wanted to share it.  So the book has done well and I've been happy with the results.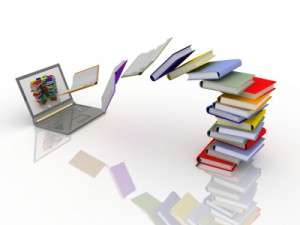 Since that time I've written and published another book, and then have helped several authors experience that same joy, in having a book come to be something they could hold in their hands and show to others, but more to the point, have others read it. Because, after all, a writer writes, so a reader can read, don't they?
So, to come to the point of why I'm writing this post. I've decided to formalise the service I've been providing to clients for sometime and hence, a new site, has been developed. It's called ACS Publishing and is a new arm to the business services I provide under the umbrella of my business "A Clayton's Secretary".  As I already have a team of VAs in my network and then a wider circle of business colleagues through BNI and social/business networking activities, it means that the website can become a one-stop-shop for those who have dreams of publishing a book.  We can take your manuscript and mould it into the form it needs to take to become a published and printed book.  While the site is still very new and will be a work-in-progress for a little while, it is definitely ready to view and I invite you to have a look and let me know your thoughts. Or tell others you may know, who might need the service.  Thank you.