I see so many discussions on different VA and other business forums about how to create a website, what program or service to use, etc, etc.
I've put together my own thoughts on this, based on my own personal experience of having worked with websites for many years.
To give you my background – I built my very first website with MS Publisher in 1996. It was just a simple one page site with Microsoft clipart, a list of services and my contact details.
I then learnt MS FrontPage and built with that for a few years, probably till around 2001. I picked up a new project with a client – quite a big six month project that I shared with six other members of my VA team and learnt Dreamweaver during that time, converting 6,000 A4 pages of Word documents to html to upload to an intraweb for a hospital group. I still use Dreamweaver today, for editing coding and css style sheets. It's also my preferred FTP option for downloading/uploading files to a web server too.
I wrote my first blog in 2003 using Blogger but after having about 90 posts there a couple of years later, recognised that if their site or server went down, I lost all of my articles. I chose to learn WordPress which was the best decision I ever made. I imported all those posts into WordPress on my own site (this very one this article is on) and now have well over 1,000 articles here on my site. And yes, the site is backed up regularly.  It was probably around mid 2000's that I began using WordPress as the #1 tool for creating websites for myself and all my clients. I think there is only one site left that's in html – waiting on the client to make a decision about a change to WordPress. All other sites I've built (somewhere between 2-300 I think – I've lost track) in WordPress.  Anyway, now you have this background, here is what I wanted to share with you.
Creating a website.
I see this question asked in so many groups and forums. What tool or program should be used, etc, etc. Here are my thoughts for you all.
A website is made up of three components: domain address + web hosting (where the site resides online) + the website design itself.
You can purchase all three things from the one source, or each from different sources.
1. Domain name – these are purchased usually through domain registries. There are tons out there are variable rates. And if you are not in the US, I do recommend you get one with your own country domain plus the .com if available so you have both.
2. Web hosting – again, there are many places out there that provide this. Some hosting services also sell domain names. I highly recommend you purchase hosting that includes the installation of WordPress which is, by far, the most popular tool for creating a website. It's also very Google friendly and you truly own the content of your site. What I mean is, you can export your site from one hosting service and import it to another hosting service and be back up and running again in a short time. If you do a site through one of those builder type program sites you cannot shift your site elsewhere, and would have to start all over again.
3. Website design. You can learn to do this yourself or outsource it to someone else. Again, with WordPress, once someone else has designed it, you can still take it over to update it, change it, do whatever you wish. It is a fairly easy program to learn – I create many sites for clients and then give them access for them to update as they wish, write their blogposts, etc, etc. And it's easy to give your site a brand new look with a different theme in just a couple of hours (or more, depending on how complex the theme is).
Hoping the above helps. An article I wrote back in March this year may also be useful for you, with respect to what to put on your site.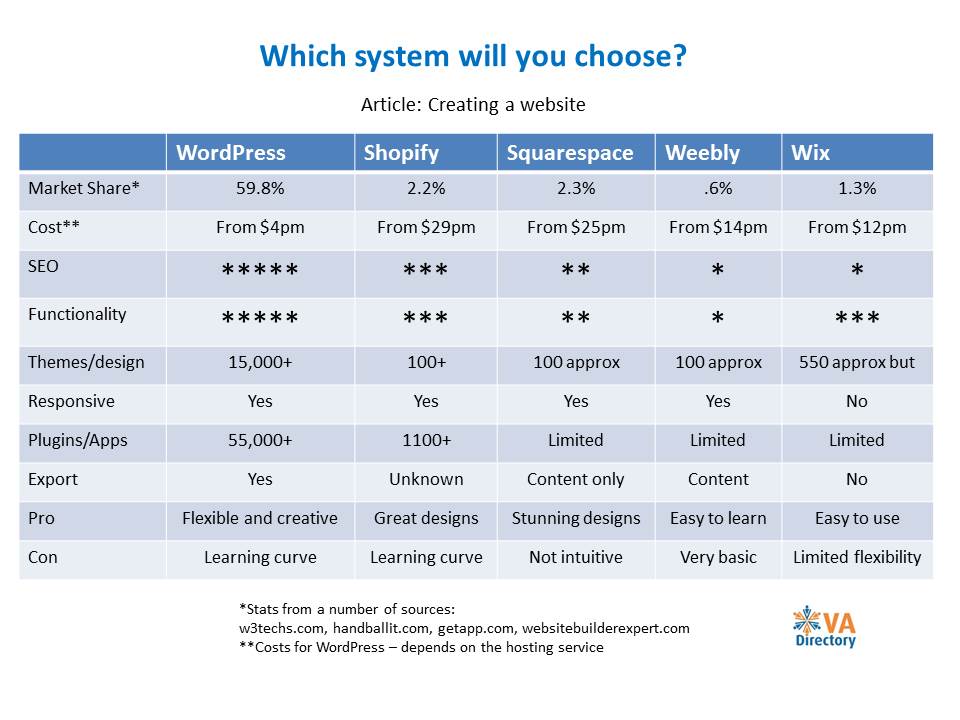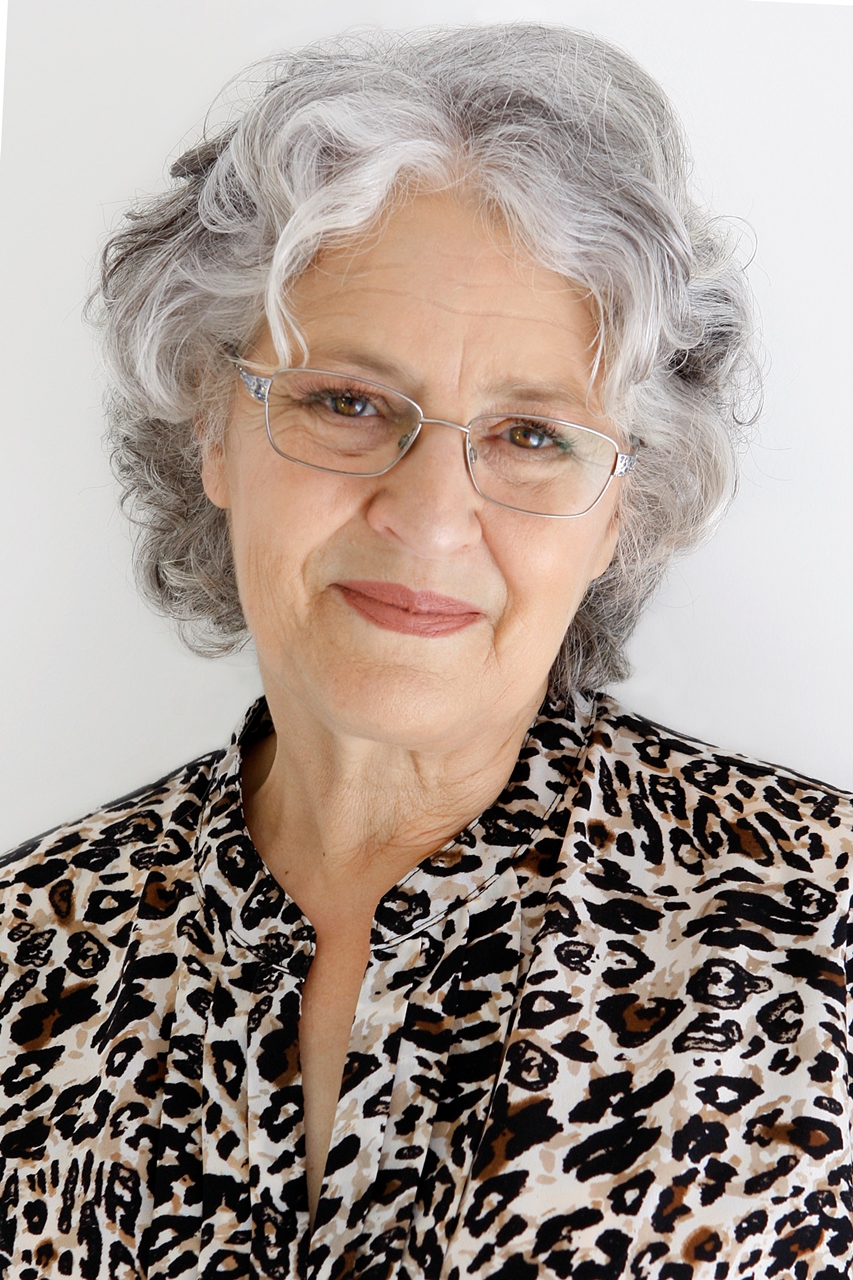 Kathie is the owner of VA Directory and is former past President of the Australian VA Association. She founded the Virtual Assistant industry in Australia in the mid 90s, having already been operating a home-based secretarial service. Today the VA industry covers a multitude of office-based services for clients worldwide.