As a VA and Business Owner, the opportunity for the Christmas business 'do' may not arise.  In the early years of my business I got around this by holding an afternoon tea, close to Christmas each year, inviting my clients to come along and meet each other. None had to bring anything with them, although some always did. I financed it completely and it was a way of thanking them all for their patronage throughout the year. This worked well for several years and it was pleasing to see the amount of networking that would take place under my own roof.  I loved seeing new business relationships and friendships being forged.
But, after several years, this began to wear thin and the attendance dropped and I realised that this event had run its course.  So, for some years I didn't have anything to go to unless I organised it myself or got invited to my husband's Christmas work do. Occasionally, we've had Virtual Assistant events to go to and I have hosted a couple here as well. I must admit, this is the one thing I do miss from the corporate world.  The opportunity for socialising and just enjoying each other's company and celebrating the Christmas period.
That was, until I joined the BNI region where I am now. I really don't remember much about Christmas parties with my previous BNI chapters in the past, but the chapter I belong to now are like an extended family and we have a few social events throughout the year. This year I get the opportunity to host our Christmas party and I'm looking forward to it. Graham and I have a lovely property in the foothills of the Dandenong Ranges and we do love having people here. So, when we asked Russell, a builder from my chapter, if he could pave the pergola area for us, he decided it would be good to do it before the Christmas event next week.  He's out there right now, with his workers, laying cement into the area he prepared earlier this week.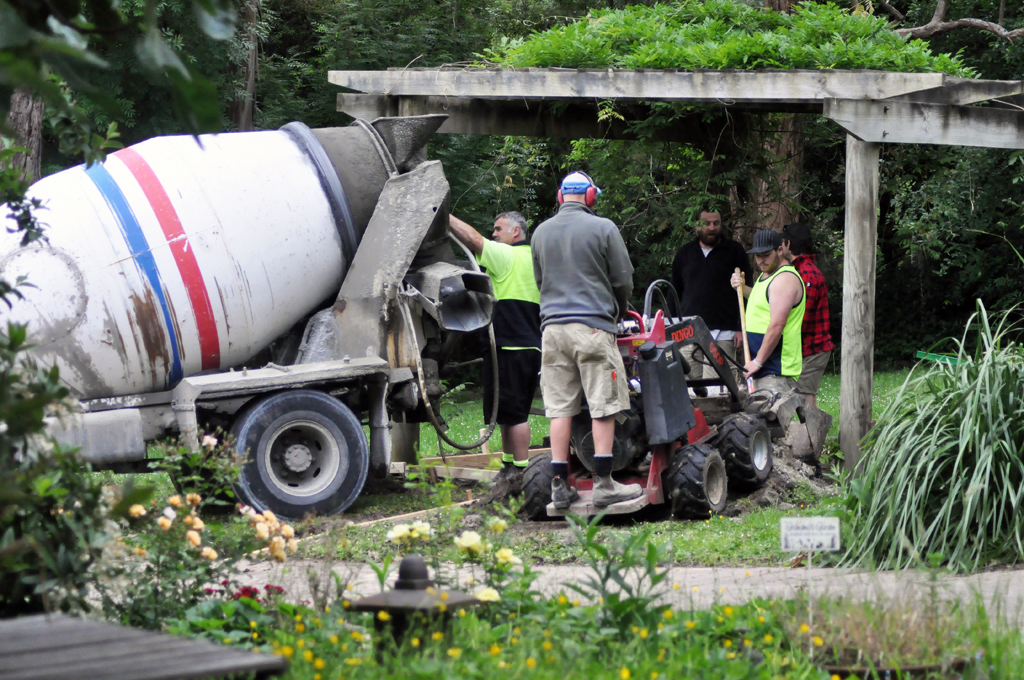 Do you have a Christmas event to go to this year as a Virtual Assistant or a home based business operator? If not, why not contact some of your clients, colleagues and/or peers and organise a get together? It's a nice way to finish up the year and get to know more about the people you connect with on a regular basis.