A couple of my VA team members have contacted me recently about past clients and shared some insights with me and their experiences. We all thought that this might make a good topic. It's probably something you don't think of when you're new in business and I'm sure it's probably something that has happened to many who have been in business for some time. What am I talking about?  The client who takes one step closer and decides that you've become their friend. As such they'll start sharing all sorts of things about their lives and just ring up when they want to talk. Or they might call to discuss something you're doing with them but then decide to chatter on. We've all had it happen – at least I know it's happened to me and I know it's happened to many others.  At some stage an invisible line or boundary has been crossed, and how you handle it is important.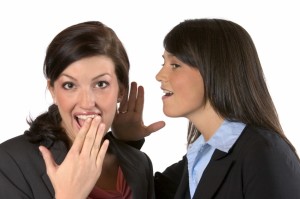 If you're genuinely happy to just chat and the feeling has become mutual, then all is well. But what about if you are trying to do other client work and you find that a lot of time is passing and you're not getting anything done?  I believe it's important to make it clear to clients that if they call unexpectedly, you do have other work to do and the call must be kept short. Or if this client is one who needs to speak with you regularly about the work you are doing for them, then make it a regular phone meeting appointment and make sure you do refer to it as a 'phone meeting'. It is important that you invoice for this time.  While banter and small talk will take place, it's important to keep the focus on the work at hand, as it is your client's money that is being spent on your time.
Always best to do as much as you can in writing. I personally prefer to correspond with my clients via email.  However, if a client discusses something with me over the phone (because they prefer that form of contact) I always follow up with an email outlining our conversation and my understanding of what is required. This way they can confirm what I have is correct and advise of anything I may not have understood. And it helps me to have an audit trail and check list for the work I've been carrying out.
Finally, when providing your invoice, or any documentation for work you've completed for payment, make sure you cover each time aspect of your business. Phone meetings should be considered just that – meetings.  Some clients just love to chat so it's worth reminding them they're on the clock – in the nicest way possible, or perhaps just let them know you have something else to attend to. Planned phone meetings are a good idea in this case.
Some simple practices put into place can make working with a client all the more rewarding.