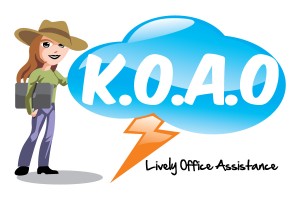 Kively Office Assistants Online,
ABN: 61 691 004 452
Summary:
Our strengths are we have a good ability to learn new skills in a matter of time; we also gain knowledge quickly of new programs and software programs and others that we may come across. So if you're after or in need of a Confident, Reliable, Hardworking Personal Assistant to help you with your Office Support either Virtual or in Office we are happy to assist you!
Qualifications:
Certificate in Legal Secretary
Certificate 3 in Business Studies
Certificate 3 in Small Business Administration
Certificate 2 of Business ( Accounts Receivable & Payable Clerk)
Certificate 2 of Business ( Payroll Clerk)
50 WPM
Certificate in Words, Excel, & Outlook.
Specializing in:
Email Management
Database Management ( Access, Works)
Spread-Sheets
Event Planning ( School Reunions, Workplace Events)
Travel & Accommodations Arrangements
Medicare Checks ( Doctors)
Internet Research/Manual Research
Legal Documents
 Call us today 0433 242 987 or (08) 894674035 for a Free Consultation no obligation to proceed or give us an email at admin@kivelyoffice.net.