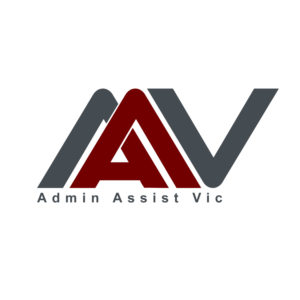 Kate Knight
Admin Assist Vic
Phone:  0409 222 213
Email:    kate@adminassistvic.com.au
Fb:  https://www.facebook.com/adassistvic
AAV offers a wide range of administration services with a particular focus on the Legal and Construction Industries.
I have worked in admin for over 30 years both as a Senior Law Clerk/Office Manager an as co-owner of our family Construction business.
As a small business owner, I have first-hand knowledge of the highs and lows of running a small business and I am fully aware of the need to have good processes in place.   I understand the running of a small business, because I do.
At AAV, we want you to succeed in business and we want to help you get there.   We are not just an admin support service, we want to work alongside you to grow your business because, your success if our success.
Services
We can assist you with a wide range of services:
General administrative support
Word processing
Transcription (audio and digital)
Proof reading and editing
Document drafting (legal documents, construction documents, contracts, employee manuals, OHS etc)
Correspondence
Policy and procedures
Newsletters and flyers
Powerpoint presentations
Email
Spreadsheets
General bookkeeping: data entry, invoicing, quotations, tenders, system upkeep and maintenance, debt recovery
Construction administration, estimating, take off, project management
Website and social media updates
Research
Software testing and review
And much, much more.
We charge a very competitive hourly rate or we can create a specific package based on your requirements.