Karen Barclay Virtual PA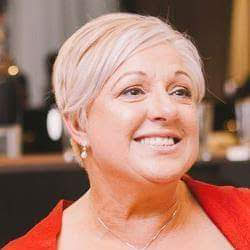 Personal Assistant for administration and event coordination.
Are daily administrative tasks distracting you from your core business? You may like to consider outsourcing those essential daily tasks to a Virtual Assistant.
Hello, I'm Karen Barclay, and I'm a Virtual Assistant.
In our competitive market, your growing business needs support. My skills drive productivity, no matter what industry you are in.
From my office in Melbourne's North-West, I can provide a cost-effective alternative for organisational day to day and project tasks allowing you to focus on the strategic development of your business.
Supported by a solid history of more than twenty years' experience as an Executive Assistant and a Personal Assistant, I have gained knowledge across several industries working in businesses both large and small. My ideal clients are small businesses, sole traders, and start-ups who are trying to balance the strategic aspects of their business with the demands of their daily operations.
I crave knowledge and am constantly re-educating myself to remain highly skilled in all aspects of administrative processes and technology.
I have provided my services, in a volunteer capacity since 2009, to the child protection organisation – Bravehearts.
Hiring a Virtual Assistant is a flexible and cost-effective alternative to employing an administrative professional. You only pay for the time you use. I do all things a Personal Assistant would, but without the need to attend your office.
My website www.karenbarclay-vpa.com provides a list of the services offered by Karen Barclay Virtual PA. If there are any services not listed that you need help with, please call me on 0432 015 716 or email [email protected] to organise a free consultation or just to have a chat to see if hiring a Virtual Assistant is for you.
Member of Australian Virtual Assistants Association (AVAA) and Australian Virtual Assistants Centre of Excellence (AVACOE).