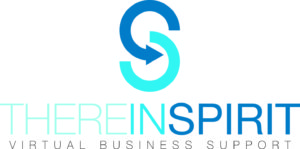 Web: https://thereinspirit.com.au/ | Email: [email protected] | 0415 970 190
There in Spirit provides virtual business support, online business management, and copywriting services to solopreneurs, entrepreneurs, freelancers and business owners that have heart and a spirit of service at the core of their business.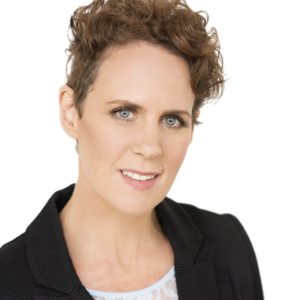 I'm Lisa Rowe. I started offering my executive assistant skills to heart centred business owners as an independent consultant on the back of more than 25 years' experience as an administration professional, including 8 years as a personal/executive assistant. I love working closely with anyone in business who has a creative, entrepreneurial, service based mindset or approach.
I've been called the glue … 'the one who makes the noise go away' … the silent CEO … what could I be to you and your business?
Below are just the highlights of some of the services I offer. Please feel free to come over to my website to learn more.
GENERAL BUSINESS SUPPORT
This can include helping you with your emails and appointments, customer service, invoicing, organising your receipts and expenses for your accounting team, social media asset creation and scheduling; email marketing support (including updating, editing and scheduling your email sequences and your newsletters) and updating your online course content.
WEBSITE MAINTENANCE
I can help with WordPress, Square Space and Wix, as well as looking after your site using your own custom CMS.
THE WRITE STUFF
Proofreading, editing and writing services. Do you need engaging written content of any kind? Do you need help translating your ideas into written messages that reflect you and your business to your clients and customers the way you need them to? Learn more about these services HERE.
YOUR BUSINESS CONCIERGE
Going away for work or play? Whether you're on a long-haul plane flight, attending a conference or running a workshop, I can keep an eye on your social feeds, triage your incoming emails, update your calendar, and send you a report on what's happened while you've been gone.
EMAILS EVERY DAY
1:1 support including calendar and email management. Checking your inbox, replying to emails, flagging what you need to respond to. My many years working in Executive Offices mean you can trust me to represent you and your business professionally and appropriately in all types of communication.
OTHER SERVICES INCLUDE:
Support for those running online or face to face training workshops – Instructional design, workshop materials development. presentation structure and workbook creation and formatting.
Video editing and sound production services: We also have 'in house' capability using professional quality equipment. You can even have your own ORIGINAL music composed!
Are you an online business owner? Do you need a higher level of support? Someone who can work a bit more autonomously and actually manage and coordinate your teams, courses and programs?
As a super busy, successful online business owner or online entrepreneur, it's not a skill you need to develop if you don't already have it, enjoy it or have time to do it. But I do!  Learn more about Online Business Management.