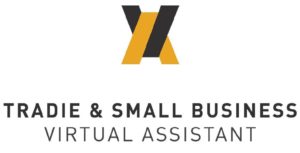 Michelle Laws
Tradie and Small Business Virtual Assistant
(ABN 71 855 064 208)
Mobile: 0410 740 880
Email: tradieva@outlook.com
Web: www.tradieandsmallbusva.com
Facebook: https://www.facebook.com/tradiesmallbusva/
Experienced administration professional with over 15 years office admin experience at high level.
Providing the perfect solution for every professional who needs to focus on the important aspects of their business.  Tradie and Small Business VA can streamline the systems that will shape the future of business. Take a look at the types of services we offer below, and get in touch to see how we can start shaping your business, today!
Some of the services provided are; (but not limited to)
Administration and Business Support.
Scheduling
Supplier Value Management
Research
Travel coordination.
HR Services.
Event Planning/Coordination (part or full planning)
Social Media (basic).
Lifestyle Management.
Holiday and Time off Cover
Please contact me for further information.