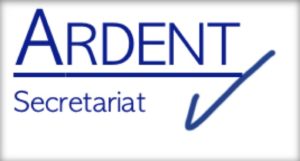 "Passionate About Service"
Jacquie Kyle, Ardent Secretariat, ABN:  74 341 020 612
P O Box 30, Belgrave, Victoria, Australia, 3160
Telephone:  +61 448 984349
Email:   jacquie@vadirectory.net
www.ardentsecretariat.com
Available:  Monday, Tuesday and Wednesday.  Thursday, Friday and Saturday by prior arrangement.
Experience in Secretariat roles and Executive PA roles both in the UK and Australia in a career spanning 20 years.
Services offered:
Word Processing (Word)
Typing (70 wpm)
Data entry
Editing/Proofreading
Presentations (Powerpoint)
Audio transcription
Minutes and Agendas
Can specialise in work involving Criminal Justice, Cetacean related marine biology, Interior Design and the arts.