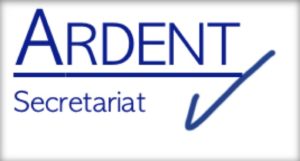 "Passionate About Service"
Jacquie Kyle, Ardent Secretariat, ABN:  74 341 020 612
P O Box 30, Belgrave, Victoria, Australia, 3160
Telephone:  +61 448 984349
Email:   jacquie@vadirectory.net
www.ardentsecretariat.com – website coming soon
Why pay the high costs of retaining an employee when you can simply pay for the time I spend on your work.  Give yourself time to grow your business and let me look after the mundane.
Customer service is the highest priority for me.
$45 per hour
Packages available on a retainer basis
Experience in Secretariat roles and Executive PA roles both in the UK and Australia in a career spanning 20 years.
Services offered:
Word Processing, document formatting, typing (70wpm)
Secretariat (phone calls, email, diary management, travel arrangements, your virtual PA)
Data entry
Editing/Proofreading
Presentations (Powerpoint)
Audio transcription ($2.00 per audio minute)
Minutes and Agendas
Internet and general research
event management
personal management
social media assistance
Having recently completed a Diploma of Justice at Swinburne University, Melbourne, I can specialise in work involving Criminal Justice, Family Violence, Dispute Resolution, Children at Risk etc and I would encourage legal firms and NGOs to contact me.
I am also au fait with Cetacean related marine biology and other issues and I can help you with your papers and research documents.