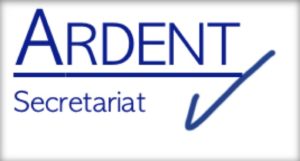 CanDoVirtualAssistant 
Jacquie Kyle, Ardent Secretariat, ABN:  74 341 020 612
P O Box 30, Belgrave, Victoria, Australia, 3160
Telephone:  +61 448 984349
Email:   jacquie@vadirectory.net
Website:  https://candovirtualassistant.com
https://www.facebook.com/CanDoVirtualAssistant/?modal=admin_todo_tour
My experience and skills are varied:   I have been an executive PA in London and Australia; I have worked exclusively in a Secretariat co-ordinating Board meetings, agendas and minutes and parliamentary enquiries; I have worked as a campaign executive for an animal welfare NGO in Singapore; an interior decorator consulting for a large paint company and have project managed 2 large personal renovation projects.  I am also a professional Artist and still practice and exhibit.  My Art company is called "Ocean Sun Design" and you can check it out here https://www.facebook.com/OceanSunDesign/    
My interests include marine conservation and cetacean advocacy.  I have been a Scuba Diver for years and am qualified to Rescue Diver level (meaning I'm good to have in a tight spot and I don't panic).  I also love reading, writing, cooking and hiking.
Customer service is the highest priority for me.  
My hourly rate is $45 and I can tailor individual packages to meet clients' needs.
I am a qualified Virtual Assistant and received my certification via VADirectory Training.
Services offered:
Social Media Management
Secretariat (phone calls, email, diary management, travel arrangements, your virtual PA. I specialise in Minutes.)
Content writing
Editing/Proofreading
AirBnB / Holiday let administration
Presentations (Powerpoint)
Audio transcription.  My rate is a minimum of $2.50 per audio minute + proof-reading and editing)
Minutes and Agendas – I can come to you and record your session for transcribing.
Internet and general research
personal management
Word Processing, document formatting, typing (80wpm)
Data entry
Qualifications:
Diploma in Public Administration
Certificate IV in Interior Decoration and Design
Diploma of Visual Arts
Advanced Diploma of Creative Product Development
Diploma of Justice.