Online Business Manager
Pepper Potts Virtual Angel
ABN: 96 1797 285 91
M: 0407723080
Availability: Monday and Tuesday 9am – 5pm, Wednesday, Thursday and Friday flexible hours by negotiation.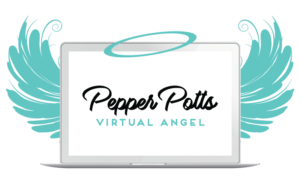 Hi, my name is Yasmin Johnstone and I am the owner of Pepper Potts Virtual Angel, based in Victoria Point, Brisbane.
I provide online virtual support to small business owners and offer my services as both a Online Business Manager and Virtual Assistant to help you to achieve your goals while relieving stress associated with overwork and administration chaos!
Online Business Manager:
Day to day operational management
Work flow allocation
Staff Management
Strategic resourcing and planning
Training & Development coordination
Business Process and Policies
Contractor and Customer Relationship Management
Virtual Assistant:
Social Media Management
Business Administration
Project Management
Experience: 
Management: I have spent the past 10 years in business and operational management for a large Government Department.
Administration: I have over 20 years experience in office administration in a range of roles and industries including:
Team Leader/Management
Project Coordinator
Training and Development
Human Resources
Online Insurance Systems
Business Support Officer
Qualities I bring to my clients include:
Professional and Honest
Motivated
Reliable, Flexible and Hardworking
Strategic Thinker
Effective Communicator
Highly Organised and skilled Planner
Excellent Interpersonal Skills
Adaptable and Flexible
Positive Attitude and Energy