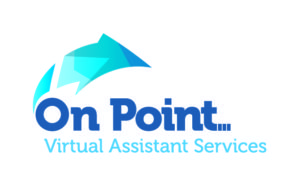 Nicole Jones
0415 996 226
www.onpointvirtual.com.au
I'm Nicole Jones from On Point Virtual Assistant Services and I'm here to help make your life easier and your business succeed. I offer prompt and professional office and human relations support to businesses of all types and sizes.
The number one thing I pride myself on is my 'can do' attitude. No administration task is too big or small and I'm great at finding simple solutions to those issues that can really slow businesses down.
Complicated mail merges and document formatting, stylish PowerPoint presentations, savvy travel arrangements or outstanding database management – I can do all this and more within your important deadlines.
Through my extensive background in the corporate world, I am also skilled and qualified in Human Resource Management, so let's talk about your HR challenges and how I can help.
My home office is based on the Central Coast of NSW, Australia but with the wonders of technology and my exceptional communication skills, I can easily connect to businesses near and far.
Let's chat about how we can work together to blitz your to-do list. Don't get any more burdened by admin than you are today. With me on your side you can spend more time working on strategy, smashing targets and building your business. Just as importantly, it'll free up your precious time to spend with family and friends.
I'm available Monday to Friday, and weekends by special arrangement. I offer my services on an hourly basis or packaged for more regular work. I'm flexible and accommodating to meet your needs and happy to help however I can.
My services include (but are never limited to…)
Calendar and email management
Document formatting, transcription, manuals and presentations
Phone answering, scheduling appointments, confirmations, billing and purchases, advertising, client liaison
Functions and event coordination
Travel arrangements
Board Meeting – agenda and minutes, pre-read papers
Newsletters and email marketing campaigns
Accounts – invoicing, reconciliations, BAS preparation, expenses
HR Support – recruitment, employee contracts, onboarding and induction, coordinate training and development, employee engagement initiatives, HR policies and procedures
Social Media – create company profiles, content creation, regular posting, network and engagement with followers and groups, advertising and analytics (measurement of success)
Let's chat today about the tasks you would like to outsource and how I can help!
Please phone me on 0415 996 226 or email [email protected]