JAM Business Support Services
ABN 83-061-697-217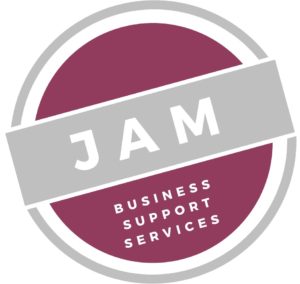 Owner/Virtual Assistant: Julie McKone
Phone: 0452 393094
Email: hello@jambusinesssupportservices.com.au
Website: www.jambusinesssupportservices.com.au
Hours: Monday to Friday 9:30 am – 5:00 pm
What do you need?
More time to grow your business?
Someone, to help chase up invoices, make updates to your website or schedule your social media?
To find more time so you can finish the tasks on your to-do list?
JAM Business Support Services is an Australian virtual assistant business. We provide online business support to small business owners, creatives & entrepreneurs, and can assist with those repetitive, time-consuming business tasks that stop you from growing your business.
Virtual Support is our jam!
I have a wealth of knowledge and expertise in areas such as web content management and design and offer over 18 years working experience in various industries, including Government, Corporate, Educational and non-for-profit organisations. For further information on my working experience, or to see testimonials from happy clients or examples of my work see my website.

Services available:
Desktop Publishing & Design
Website Creation & Management
Blog Management
Social Media Support
Secretarial Support