JAM Business Support Services
ABN 83-061-697-217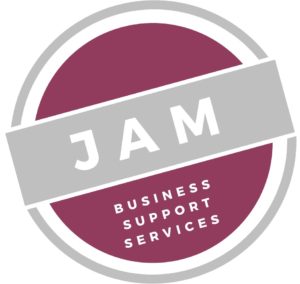 Owner/Virtual Assistant: Julie McKone
Phone: 0452 393094
Email: hello@jambusinesssupportservices.com.au
Website: www.jambusinesssupportservices.com.au
Hours: Monday to Friday 9:30 am – 5:00 pm
JAM Business Support Services provides online business support to small businesses, creatives and entrepreneurs and can help with anything that is time-consuming, repetitive, or simply frustrating!
I'll admit, I don't make jam, but I can help small business owners out of one!
I have a wealth of knowledge and expertise in areas such as web content management and design and offer over 18 years working experience in various industries, including Government, Corporate, Educational and non-for-profit organisations. For further information on my working experience, along with testimonials from happy clients please see my website.

Services available:
Desktop publishing & Design
Website & Blog Management
Social Media Management
Secretarial & Administrative Support