Virtual Assistant & Bookkeeping Solutions
Save Time, Save Money, Grow Your Business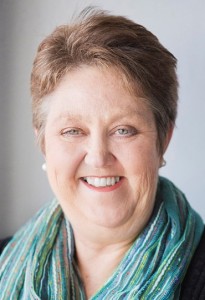 Gail Layh, B. Bus (Bus. Ad.), Dip. P.M.
Founder of Virtual Assistant & Bookkeeping Solutions, Business Solutions Consultant
Website:  www.vaabs.com.au
Email:   glayh@vaabs.com.au
Phone:  Within Australia Phone: 03 8748 4645 Outside Australia Phone: +61 3 8748 4645
The Problem
There are just not enough hours in the day!
Every business owner will tell you that one of the biggest challenges they   face every day is a lack of time. The "To Do List" just keeps   growing and there are so many tasks demanding their time – Administration,   Bookkeeping, Networking, Customer Service, Product Development, Advertising,   Website and Social Media, Staffing, BAS, Tax Returns …………
Is it any wonder most business owners become overwhelmed and   focus on day-to-day tasks rather than growing their business.
It's time for Change!
Our Solution
Virtual Assistant & Bookkeeping Solutions (VAABS) partners with business owners to provide solutions to their day-to-day business challenges. We work with you to help you find the time in your busy schedule to focus on the things that are critical to growing your business and to delegate the things that are stealing your valuable time – normally admin related.
VAABS provides affordable and professional administrative support remotely from our office so there's no need for you to provide office space or equipment.
VAABS will Save you Time, Save you Money and help you Grow your Business.
We can assist you with:
Any Administration Tasks
Bookkeeping
Business Planning
Email Management
Websites & Social Media
Word Processing, Transcription, Data Entry
Excel Spreadsheets
Document Templates
Travel and Accommodation Bookings
The Benefits
We have extensive experience in all   aspects of Business Operations and Business Growth Strategies. We can design a step-by-step, cost-effective   plan for you to achieve optimum ongoing productivity for your business.
VAABS is your business partner, not   your employee. We have a vested interest in your business – we need you to be   successful for us to be successful. We provide modern business solutions from   our own office which save you time and money.
NO hiring of staff
NO extra office space, equipment or software
NO Annual Leave
NO Superannuation Guarantee
NO Sick Leave
NO Workers Compensation
NO Casual or Temp. rate loadings
NO staff training and development costs
NO paying for coffee breaks and office chats
Pay only for the time you require
You don't have to worry        about "how" to do a task
You can focus on "getting" business instead of        "doing" business
Less Stress, More Time and You Get your Life Back!
 Schedule a consultation to tell us about your business, your vision and your challenges and we can discuss how Virtual Assistant & Bookkeeping Solutions can work with you to achieve your goals.
Request your FREE Consultation Now
We offer a 100% SATISFACTION GUARANTEE.
We stand behind our work and will correct any errors we have made at no cost to you. Of course, if the errors relate to insufficient or incorrect information supplied by you, our standard rates will apply.
Contact
Gail Layh
Website
Email
glayh@vaabs.com.au
Phone
Our office is located in Melbourne Australia so if you want to speak to a real person rather than an answering machine, please call between 9:00am and 5:00pm Monday to Friday (EST).
Within Australia Phone: 03 8748 4645
Outside Australia Phone: +61 3 8748 4645
Business Hours
Mon – Fri: 9am – 5pm
Sat: 10am – 3pm
Sun: By appointment only
Office Location
Melbourne, Victoria, Australia