Is there someone missing at your committee meetings?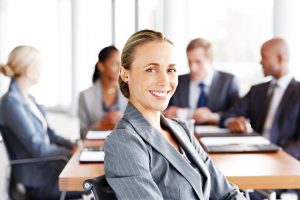 Having a good Secretariat or Association Manager help run your daily administrative requirements is a must-have if your NFP is going to grow and move forward.  At some point NFPs realise that their committee are overloaded and cannot manage it all. That's where we come in. With 20 years' experience in providing NFP secretariat/association management support you can be sure you will be well looked after.
There is a lot to managing the office of a NFP and many get to the point where it can no longer be managed by their voluntary committee.  And perhaps it's about developing a professional outlook for an organisation that wants to be seen as growing.
What kind of things do Secretariat support staff do?
Be your physical office without the cost of having your own premises:

Manage the day-to-day admin requirements of the office
Answer calls
Respond to emails
Receive postal mail and distribute as needed

Be your admin assistant:

Manage the membership database, enquiries, renewals, etc
Prepare newsletters and organise the printing and sending out
Take minutes of meetings (onsite or virtually), prepare agendas and coordinate meetings
Manage the organisation of promotion of events, registrations and payments of monies
Assist with conferences and other event management
Assist with publication of documents

Be your webmaster

Update (or create) website
Post blog articles
Manage social media

Be your bookkeeper:

Bookkeeping and reporting to the Treasurer
Banking (online or in person), invoices and payments
Organise for audits to be done and connect you with a BAS agent and Accountant if registered for GST
It takes time for a new Secretariat to get to know and understand the new NFP they take on and it's really important that the NFP has elected a member of the Board or Committee to be the main 'report' for the Secretariat so you don't end up with a 'too many chiefs' scenario. Can get confusing as to who you should be letting know what and when.
Secretariats/Association Managers provide their own office space, equipment, tools, software, etc  and invoice for an agreed number of hours per month, at a set rate. Additional expenses such as postage, stationery, printing, dedicated phone line, etc are invoiced accordingly. This is a great option for NFPs as they don't have to rent or provide a physical location for the Secretariat to operate from, nor do they have to buy computers, software or other items. A dedicated phone number can be provided if required.
Packages start from 5 hours a month up to 40 hours a month – or more if required. Contact us today to discuss obtaining a Secretariat for your Not For Profit management needs. You'll be glad you did!
Save
Save
Save
Save