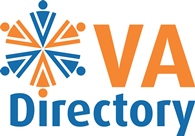 Would you like to be a free member of VA Directory for 12 months?  You can join our Facebook group, receive our newsletters and receive 2 Free ebooks! You will be known as a 'Lite' member and can upgrade your membership at http://vadirectory.net/choose-your-membership any time you wish.
The ebooks you'll receive once signed up are:
1. Virtual Assistant Start up Steps
2. 10 Sure-Fire Steps to market your VA Business
So why not sign up today? We'd love to have you join us!
[si-contact-form form='3′]