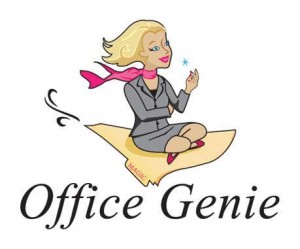 Sylvia Bourne
Office Genie
ABN: 89 874 399 188
Phone: 0433 143 643
Fax: (03) 5942 5657
Email: sylvia@officegenie.com.au
Website: www.officegenie.com.au
About Sylvia Bourne:
Office Genie", founded in 2008 by Sylvia Bourne, is a Virtual Secretarial Service designed to assist small companies, home-based businesses and individuals by providing them with professional outsourced office services and secretarial support on a virtual basis.
Sylvia Bourne has over 20 years experience in executive secretarial and administrative roles ranging from Office Manager, Supervisor, Conference Co-ordinator, Event Management, Secretary/Personal Assistant for numerous industries including: Language Colleges, Employment Agencies, Corporate, Banking, Petroleum Engineering, Trade, Sport, Hospitality in both small and large corporations.  This experience combined with professionalism, dedication, attention to detail and a "can do" attitude has enabled Sylvia to fulfil her dream of creating "Office Genie".
Available – Monday to Friday
Secretarial Services:
Appointment Scheduling
Business Administration
Conference and Event Management
Data Entry
Desktop Publishing (MS Publisher)
Presentations (PowerPoint)
Spreadsheets (Excel)
Wordprocessing (Word)
Typing: 75 wpm
Office Streamlining:
Many business people are so consumed in driving their business that they do not have the time to organise their office properly, resulting in a stressful, messy and dysfunctional work environment.
Office Genie has developed a unique Office Streamlining service which involves the implementation of administrative and operational procedures, resulting in the efficient, professional running of their business on a daily basis.
Other Services:
Binding
Fax Services
Laminating
Photocopying
Scanner
HP Officejet (Colour) Printer
Qualifications:
Diploma of Executive Secretarial Studies
VA Certificate with A Clayton's Secretary
Memberships:
A Clayton's Secretary
B.N.I. – Business Network International
Over 20 years experience in executive secretarial and administrative roles