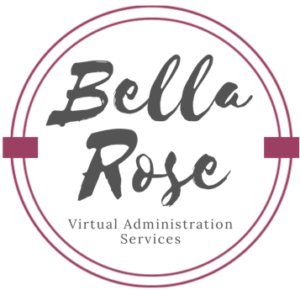 Kristie Brown
Virtual Assistant
0439 301 022
Kristie@bellarosevas.com.au
Do you find yourself caught up in administrative tasks, rather than being able to focus on the services or products you enjoy providing to your customers?
If you have answered yes to this question, then tell me how I can help you care for your business.
I have more than 15 years of experience in administrative and management roles. During my working career, I have been fortunate enough to learn a wide range of skills and gained experience in varied industries with Mirvac, St John Ambulance, Activ Foundation and EBM Insurance Brokers.
The consistent skill required with my roles was to provide a high quality, responsive and professional service to internal and external customers.
My Mission is to provide high-quality administration services to help you care for your business. Allowing you to focus on why you started your business to begin with and get back to the parts you love.
My Values, I pride myself on being professional, approachable, a team player, self-motivated, a fast learner and endeavor to share a laugh and a smile whenever possible.
Business Credentials:
Managers Leadership Program – Activ Pathways
Certificate III in Disability Services – Activ Pathways
Memberships:
VA Institute – Quality VA Certified
AVAA (Australian Virtual Assistants Association)
VA Directory
 Services Provided
Administration Services
Calendar management
Appointment coordination
Email inbox management
Cloud file management
Accounts payable / receivable
Data entry
Account reconciliation
Debt collection
Document preparation
Document proofing and editing
Travel and accommodation
Corporate event coordination
Document Services
Business templates
Newsletters
MS Word
PowerPoint presentation
Spreadsheets
Customer Service
Inbound client queries
Email and phone support
Dealing with complaints
Client presentations
Client document preparation
Client processes & procedures