Jodie Cawthorne 
Yours Sincerely – Virtual Creative and Administrative Solutions
jodie@yours-sincerely.co.nz   •   (+64)021 389 114   •   www.yours-sincerely.co.nz   •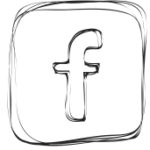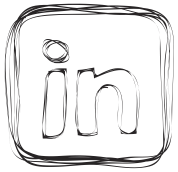 Available 7 days a week
Pick up and delivery: Available for North Shore, Rodney and the CBD. Other areas of Auckland as discussed.
Secretarial & Administrative Support
♣ Word processing and document reformatting (MS Word, Google Docs, Pages)
♣ Typing: 80wpm
♣ Proofreading
♣ Spreadsheets and document reformatting (MS Excel, Google Sheets, Numbers)
♣ Databases (Access, CRM)
♣ Business Writing
♣ Digital Audio-transcription (Express Scribe – caters to a multitude of sound files such as MP3, AVI, MOV and MKV)
Desktop Publishing & Design
♣ Presentations (Powerpoint, Google Slides, Keynote)
♣ Fliers, Brochures, Business Cards (MS Publisher, Adobe InDesign, CorelDraw, Photoshop)
Website & Blog Management
♣ Website Design, Maintenance and Administration (MS Frontpage, Wix.com, WordPress)
♣ Content Writing
Social Media Management
♣ Posting (Facebook, Instagram, Twitter, LinkedIn)
♣ Advertising (Facebook, Instagram, Google Ads)
Experience:
I have 30+ years of administrative and secretarial experience generated within roles throughout a wide range of industries. From finance to event management, local government to construction and commercial trades I am a sure thing when it comes to understanding your company culture and providing effective and efficient administrative and creative solutions.
Location is no issue either. My current client database includes clients from all over Australia and New Zealand and contact with them is as easy as an email, phone or video call.
I am absolutely solution savvy and passionate about investigating new and interesting ways to solve administrative issues. If you have an administrative idea that needs actioning but you have no idea where to start let's chat through your needs and I can work to find you a solution.
Contact me now and let's get that admin project off your desk and give you your time back to deal with the more important tasks.