Are you:
Wanting to become a VA but not sure how to start?
Already operating as a VA but just not getting clients?
Wanting to leave your full time job to become a VA?
Spending lots of time trying to start up but not sure what you're doing is right?
Looking for advice but unsure where to seek it?
Are you new to the VA world?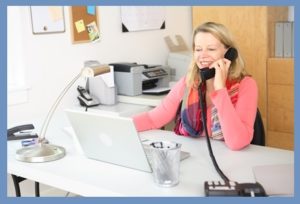 The VA Industry has been around since the mid 1990s but people are still learning about it or discovering it when they realise they want to work at home, utilising existing skills. If you have administrative experience and are self-motivated, you would well become a Virtual Assistant (VA).
Imagine this:
You get to work with clients you love. You choose which types of services you want to carry out. You'll get to work with people who appreciate what you can do for them. You choose your own working hours and you also choose what rates are right for you.  The hours you choose to work can be built around your own personal and your family schedules and commitments. As a business owner you're in control of how you work, what you do and when.
Does this sound like what you're looking for?
But you do need to be aware that being a VA means you need to also run and market your own business. It won't happen automatically, you will need to put some work in, to get it happening. And if you're already in business for yourself you'll know it is hard work getting that to happen.
When I first started I didn't have anyone to guide me in this industry because the industry was brand new. But I did hang out with other business owners from different industries and learnt from them. I also read many books.
I learnt very quickly that clients don't come running to you – you have to go find them.  And I made a lot of mistakes along the way. I certainly didn't have anything like this course to help me.
So, I have two things to offer you:
12 month membership to VA Directory. If you already have a VA business of your own then this will be ideal.
13 week VA Trainer course to get you started plus the 12 month membership of VA Directory.
What do you get in the first?
Participation in our member forums
Marketing ebook
Startup checklist
A listing on our website
Email support
Free email address if needed
Access to real client requests
Membership pack
And what do you get with the training?
All of the above, plus
How to set up your home office
Determine what services you will provide
Business structure and write a business plan
Work out rates that are right for you
Where and how to find clients
Networking – offline and online
Learn about the VA Networks to join
Registering your business
Develop an online presence
Planning your work day
Engaging help
And much more.
So, all the basics will be covered to help you successfully set up your own VA business and to get clients.  The course is done virtually at your own pace.  And you will have me supporting and encouraging you along the way.
What are you waiting for? Register now!
Available at a special rate till 31 December 2017 so do not delay.
$150        $99 membership
$595        $350 VA Trainer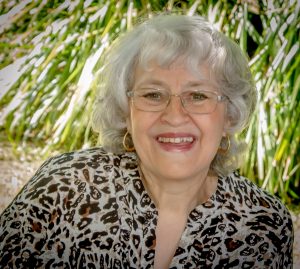 Who am I and am I qualified to offer this?
My name is Kathie Thomas and I am your VA Trainer and VA Directory founder.
I began working from home as a home-based secretary in March 1994. I set up Australia's first VA network in April 1996. I came from a 20+ year background of secretarial and administrative support working in government departments and small business so am well versed in supporting a multitude of different people at any given time. I can help you do the same.
Over the past almost 24 years I've had business coaches and mentors, and have learnt about marketing my business, supporting a variety of clients, and learnt what I enjoy doing most in this wonderful industry of ours.  Now it's your turn and you can learn from me.  Today is the day to get started. Sign up with me now.