Amy Manning VA
ABN: 33 164 065 694
Phone: 0417911499
Email: amymanningva@gmail.com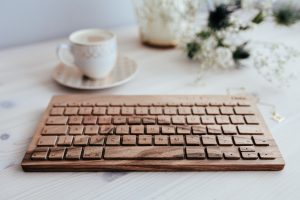 Ok so a little bit about myself!!!
My most recent accomplishment is becoming a mother!!! This is my first bubby and I absolutely love it!
My life long dream, that was supossibly unattainable has finally come TRUE!!!!! So now it's time to work on my professional dream of becoming the best Virtual Assistant I can be for you!
I am a 27-year-old that desires to offer my skills and passion for helping others to the world.
I am new into the virtual world however I have had numerous years experience in an office environment in many roles, from all aspects ranging from administration through to Management. I am proficient in all Microsoft programs, marketing, sales and general office ad-hoc duties.
I have solely build a small Excavation company for my partner who wanted to have his own business rather than working for someone else. So I personally know the in's and out's of a small business as well as the inner workings of corporate companies with my time working in the management of a Shopping Centre and dealing with small maintenance issues, larger corporate issues and my primary role of marketing for the Centre, the Centre's tenants (sole traders and large corporate companies) and my partners business.
Now it's my turn!!
With such a solid and varied background as an employee, combined with what I have learnt as a business owner myself, I now have the knowledge, understanding and skills to help other business owners reach their business goals, as I reach mine.
I will offer support to businesses with all of those time-consuming administration tasks associated with running a business, whether it be planning a seminar, creating spreadsheets, social media management, e-newsletter creation, tidying up Word documents or taking minutes of a meeting.
As your virtual assistant, I can become part of your team for a one-off task or project or an ongoing working relationship.
I can also be your personal assistant, helping you organise your life!
Helping you to free your time and actually enjoy the little things and avoid the things you hate doing.
I'm based in the beautiful Whitsundays, Queensland, Australia and we can connect online via internet and email, by phone and SMS, and if required (and depending on geography) in person at your office or the venue of your business meeting/seminar.
Save
Save