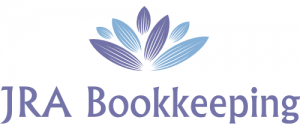 Samantha Moore
Director
ABN: 66 538 700 649
P:   0418 478 446
E:   samantha@jrabookkeeping.com.au
W:  www.jrabookkeeping.com.au
JRA Bookkeeping is a virtual bookkeeping and virtual administration support provider. We are the 'behind the scenes' ninjas allowing you to focus on the parts of your business that you love – making the moolah!
We are committed to supporting small business and sole traders to grow their business by taking on the tasks that stop you from servicing your customers, making money and living your life outside of your business.
With over 15 years experience in bookkeeping and administration across industries such as legal, medical, health, manufacturing and not-for-profit we can provide your business with a range of services:
Bookkeeeping
Administration support
Email, travel and customer management
Typing, copy typing and transcription
Personal / Secretarial Assistance
Document, proofreading and e-filing support
Any other business support you require
Please visit our website at www.jrabookkeeping.com.au or on Facebook for more information on how our services can support you in achieving your business goals.
JRA Bookkeeping is a proud member of A Clayton's Secretary and the Australian Bookkeepers Network.