As a virtual assistant myself for several years, I was very interested to see what Tina Forsyth had to bring to the table in her book, Becoming An Online Business Manager. Well, for me, this is the way I have been conducting business, however, didn't realize to assign this title for the several duties I performed for my clients.
In Tina's book, it really showcases the different areas to which a virtual assistant can expand their skill set and take it to a higher level -or as Tina calls it, "play a bigger game with your clients". By providing a broader range of services and encompassing more responsibility within your realm, you can offer a sigh of relief and reduce stress for your clients.
As this book is suited for virtual assistants, it also allows business owners the opportunity to realize those areas a online business manager would be suited for in their business and hire an great addition to their team.
This post was part of a blog tour:
Yesterday the blog tour stopped at Tracy Lawton of Office Organization Success & Andy Wibbels of Andy Wibbels.com and author of Blog Wild
Tomorrow the blog tour continues with Teresa Morrow at Key Business Partners
Forsyth's book, Becoming an Online Business Manager Playing a Bigger Game with your Clients (and Yourself), is available for purchase at http://www.becominganobm.com/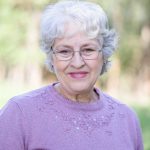 Share this story and follow us: